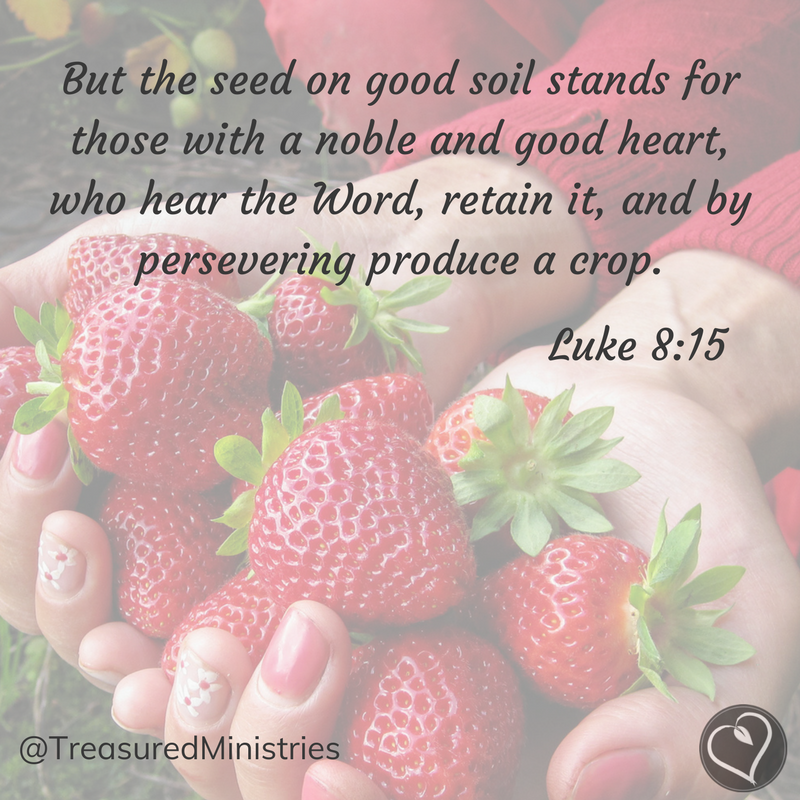 This past summer our family went out to dinner at City Kitchen in Beaufort, North Carolina, to celebrate a special occasion.
Oh my, do I love that place!
We sat outside on a wrap-around porch with creaky, uneven floors on the second story of the home like a marina. Surrounded by water that held fishing boats and a sky emblazoned with a golden sunset, the amazing ambiance played heavy competition with our delicious dinner. Items gracing our plates included barbecued sweet potatoes, shrimp and grits, braised collards, and seared tuna straight from the waters of the Crystal Coast—one of my favorite places on earth.
Memories made around a restaurant table are just as special as those captured at home.
On the way home, my husband asked us to share what stood out to us the most from our experience at dinner. Each of us shared something different. As we paused to identify the special things at the heart of the evening and share our memories with one another, we relived our time together at City Kitchen.
Reflect, Remember, and Renew Your Mind
The Lord who created us tells us over and over again in his Word to reflect, remember and renew our minds to his Word. As he nourishes our heart with truth – our spiritual food, he encourages us to return to that truth over and over again.
Like a canvas covered with brushstrokes of various colors and shapes, our minds are filled with the fears, heartaches, joys, and victories of our life experiences. Each experience adds a new brushstroke, and over time these brushstrokes begin to form a landscape. Our landscape shapes the way we think and then determines how we act.
While some of our brushstrokes are beautiful, others swirl together to build confusion and deception in our minds.
Allow the Word to Transform Your Mind
God's kingdom operates differently from this world. Rather than being molded by the world, we need to allow the Word to transform our minds.
Jesus knew we would face battles. He taught the truths and kingdom principles that would equip us to navigate through this world. And he commands us to renew and remember because in our daily lives, we are prone to forget and drift from truth.
Past events often shape our thought life—those things we see, hear, and experience in our everyday life.
While those are actual experiences, they may not line up with God's truth. 
He wants us to live Kingdom minded with his perspective, with our mind set and controlled by His Spirit to experience life and peace (Romans 8:5–8).
Remain Steady on His Truths
Think of renewing your mind this way: every new truth is like a new brushstroke to capture the landscape of his kingdom. By increasing the capacity of our landscape, we live in greater measure in accordance to the truths in his Word.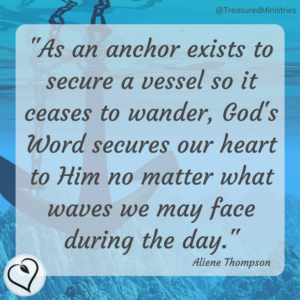 Just like a boat tied to its anchor, God wants our thoughts to remain steady on His truths for our lives.
God alone is our Anchor of Truth. As an anchor exists to secure a vessel so it ceases to wander, God's Word secures our minds and hearts to Him no matter what currents or waves we may face during the day.
This is why the third step in the Nourish Bible Study Method called Renew is completely devoted to this discipline.
Want to find your purpose?  Renew your mind.
Do not conform to the pattern of this world, but be transformed by the renewing of your mind. Then you will be able to test and approve what God's will is—his good, pleasing and perfect will. -Romans 12:2
Nourish Scripture: Luke 8:1-15 
Take the next step by downloading Nourishing Your Heart to discover the key to connecting with God's Word in a way that transforms your life!
---
Blog written by Aliene Thompson. Aliene Thompson is the founder of Treasured Ministries and the Author of the Nourish Bible Study Series. © 2019 Treasured Ministries.