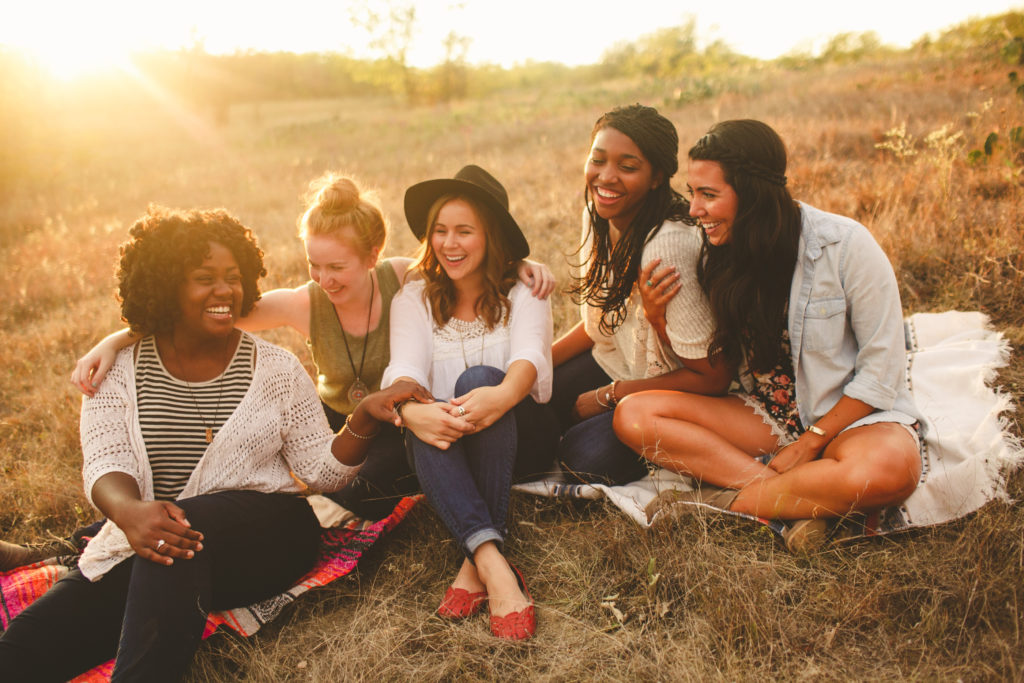 We exist to give women a faith-based approach to heal soul hurts by unlocking timeless truths throughout scripture, that reveal the steps we can take today to make a difference for our tomorrows.
As women, we can live with silent pain in our hearts. We tend to carry around burdens from our past that we might not even be aware of, yet they can shape our paths.
These burdens create a drumbeat that says…
You aren't trying hard enough.
If you are God's treasure, then you need to do more.
You will never overcome your past. You will always struggle with this hurt.
The drumbeat creates a pattern that feels inescapable.
We can struggle to identify the difference between God's voice and the enemy's voice because those old patterns that seem to direct our paths have a voice that can drown out truth.
You want to finally break free from the destructive thought patterns that hold you captive. You want to discover how to connect to God's word in a practical way that gives you truth and hope every day.
The Problem that Stands in the Way of Connecting to Truth
These destructive thought patterns can feel like storms in our lives. They can keep coming as relentless downpours.
There seems to be no real way to break free from these thought cycles and take refuge in God's protection.
This creates a sense of pressure and a feeling of being trapped in your own thought life.
Psalm 5:11-12 says this…
"But let all who take refuge in you rejoice; let them sing joyful praises forever. Spread your protection over them, that all who love your name may be filled with joy. For you bless the godly, O Lord; you surround them with your shield of love."
If this is what God's word promises—that you will be filled with joy and surrounded by a shield of love—then how do you get to a place of connecting to this truth?
It is time that we break free. It is time that we clear out the cluttering thoughts within our minds and souls and focus on the One who nourishes us with daily truth.
"Instead you thrill to God's Word,
   you chew on Scripture day and night.
You're a tree replanted in Eden,
  bearing fresh fruit every month,
Never dropping a leaf,
  always in blossom."

—Psalm 1:2-3 (MSG Translation)
This need for truth-connection is what started the mission of Treasured Ministries. Our mission is to provide practical ways for you to intimately connect with Jesus so you can discover truth, experience freedom, and live treasured.
Our mission is not to simply provide devotionals and resources that accompany you on your journey, but ones that actually lead you to the One who creates the path and lays the stepping stones for your journey.
Don't you want to experience the perfect love of the One who knows your innermost thoughts and can nourish you completely?
When Jesus spoke to women in the Scriptures, his words allowed them to see God—and themselves—differently. Because of that, they began to live differently. Jesus is still speaking to the hearts of women today, and he wants to speak to you.
Ready to get started on your journey? Listen to the Live Treasured podcast. 
Aliene Thompson is the founder of Treasured Ministries. Read her story.
Want to connect with us? Click here to contact us!