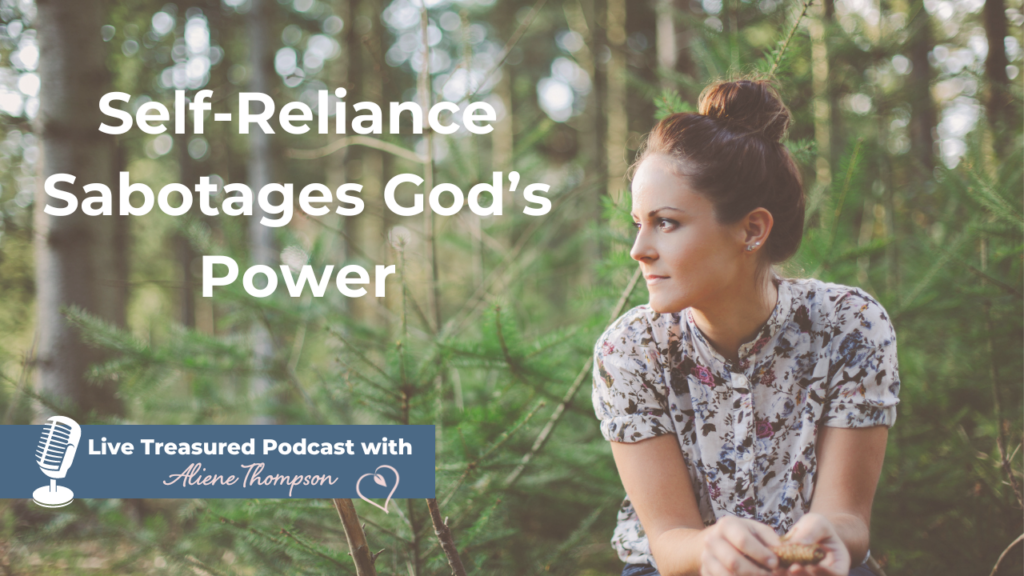 How Does Self-Reliance Sabotage God's Power?
Hello beautiful,
Can I encourage you today?
Sometimes we can become impatient and frustrated in our inner healing journey, because the enemy shames us into thinking we are not where we need to be. Codependents are prime targets for this lie because we are the self-reliant souls that like to get things done.
But God's ways are different. Sanctification is through his power in his timing and not our strength or schedule.
In our latest message, discover how self-reliance can sabotage God's power in your life.

▶️Watch today's teaching message on our YouTube channel and be sure to subscribe so you don't miss out!

Sign up for a FREE weekly devotion from Aliene: https://treasuredministries.com

Join the Treasured Tribe and discover the Nourish Method – our grace-based daily process to transform your life through the power of God's Word; connect with Aliene on weekly zoom calls, gain access to all Treasured Tribe Bible Studies, our private online social platform, app, digital Nourish Notebook, and much more. To learn more, click here: https://treasuredtribe.com
---
Want to make a difference? Here are three ways you can help our ministry grow at no cost to you:
1. Subscribe to our podcast. 
2. Write a review of the podcast.
3. Forward the episode to a friend.
Podcast: Play in new window
Subscribe: Spotify