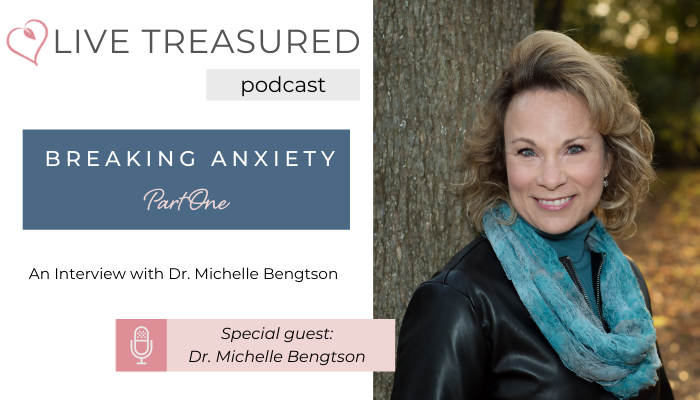 We live in a society inundated in anxiety and have come to accept it– we've given up the fight against it and instead have begun allowing our lives to be run by fear and doubt. We do not have to accept anxiety as our portion, we can bring our fear to the Lord and let him teach us truth. Dr. Michelle Bengtson is a board-certified clinical neuropsychologist, speaker, and award-winning author of Hope Prevails: Insights from a Doctor's Personal Journey Through Depression, the Hope Prevails Bible Study and Breaking Anxiety's Grip: How to Reclaim the Peace God Promises. If you want to take the next step in your mental health journey, Michelle's website is where you can find all of her books, freebies, and updates. If you would like to get in touch with Michelle herself, you can become a member of her Facebook group to join in on the conversation about freedom from anxiety.
Subscribe to Michelle's podcast Hope Filled Perspective!
You can purchase both of Michelle's books by clicking the links below:
---
Want to make a difference? Here are three ways you can help our ministry grow at no cost to you:
1. Subscribe to our podcast.
2. Write a review of the podcast.
3. Forward the episode to a friend.
***Today's episode is a repost of a previous episode that we recorded with Dr. Michelle Bengtson. We wanted to re-air this two-part series in hopes that it could be an encouragement to you during such challenging and uncertain times.
Podcast: Play in new window
Subscribe: Spotify