The Nourish Bible Study Series
Bible Studies Designed to Nourish the Intricate Needs of a Woman's Heart.
Turn Your Broken Heart into a Brave Heart – One Steppingstone of Faith at a Time.
Do you long to go beyond Bible studies that stay on the surface to address your heart's deepest needs? Are you ready to live differently by seeing your life differently? Do you want to break free from your past and embrace God's dream for your life?
Imagine how the world would change if every woman were equipped with truth to live out her authentic purpose.
With Jesus, broken hearts become brave containing new life. He wants to reshape, renew, and restore your mind-set so that His abiding love will nourish you from deep within and allow you to live out your purpose and make a difference in this world.
This is exactly why I created the Nourish™ Bible Study Series. Through many trials over the years—ones that eventually brought me to a place of surrender with a broken heart—I developed a 3-part Bible Study Series to give you steppingstones to place along your path to keep your eyes on Jesus.
About the Nourish Bible Study Series
Designed to nourish the intricate needs of a woman's heart to equip her for the beautiful life she was created to live and give to others, the Nourish Bible Study Series will guide you through timeless biblical truths and address some of the biggest hurts and hurdles for women today…
Lost dreams
Shame, doubt, and unbelief of your true identity
Lack of courage and confidence
Stories from the Bible, ones that you've likely heard hundreds of times, come to life as you stop, pause, and find rest in God's Word. Here's how the Nourish Bible Study Series helps you to discover truth, experience freedom, and live treasured.
1. Encounter the life-changing effects of God's Word with the Nourish™ Bible Study Method as you make room for the Holy Spirit to speak to your heart to gain personal direction and wisdom for your life.
2. Address the deep needs of your heart with our commentary and reflective questions written just for women.
3. Find inspiration to live the truth and make a difference with corresponding teaching videos for each chapter.
"I completed the entire Treasured Ministries study of Joseph and the Patriarchs and it blessed me so much. It's good, solid, teaching and I know that God used it in my life and He will in others."

Megann Marcellino, Curt Landry Ministries
Get the most out of your study with corresponding teaching videos for each chapter.
Corresponding teaching videos for each chapter of study are available on the Treasured Ministries YouTube Channel.
We understand that everyone has different ways they learn best and absorb nuggets of truth. You can gain access to video resources that accompany each study by going to our YouTube Channel playlists. Watch the video below and discover how to get the most out of your study. 
Anchor of Truth Cards and can be purchased separately in the Treasured Ministries store, and are a great companion to your Nourish Bible Study! In addition to the corresponding videos being available on our YouTube channel, they are also available through our Treasured Tribe Membership. 
Resources for Small Group Leaders
Leading a group that is created to be a safe place of acceptance is incredibly rewarding and builds your faith.
After moving through a Nourish Bible Study, you may want to think about leading a small group of women through a similar journey. But it can be hard to know where to start.
We have created an eBook Leader's Guide called Nourish Together specifically for those who have a heart to lead and also want direction and nourishment along the way.
The Leader's Guide is a FREE, downloadable eBook that is designed to give you a step-by-step approach to prepare, lead, and connect with your study group—with prayer as the anchor.
The resources available to you as a leader will take away every worry or concern, as we want to make sure our you are fully equipped to lead others well for life change.
Get your FREE Leader's Guide Today
Which Bible study in the Nourish Bible Study Series should I do first?
"I could never, and would never pick a favorite as they have all been so elemental in the season I was in.  God knew what I needed when I dove into each study personally, and what the women needed that He called me to pour into."

Stephanie Ann Ferguson
Different seasons call for different needs. This is why the order in which you do each study in the Nourish Bible Study Series is flexible. We designed the series to allow you to choose which study or "stepping stone" will help give you the most traction for a great start.
Simply review the descriptions below, select the Bible study that is right for you in this season and get started.
THE NOURISH BIBLE STUDY SERIES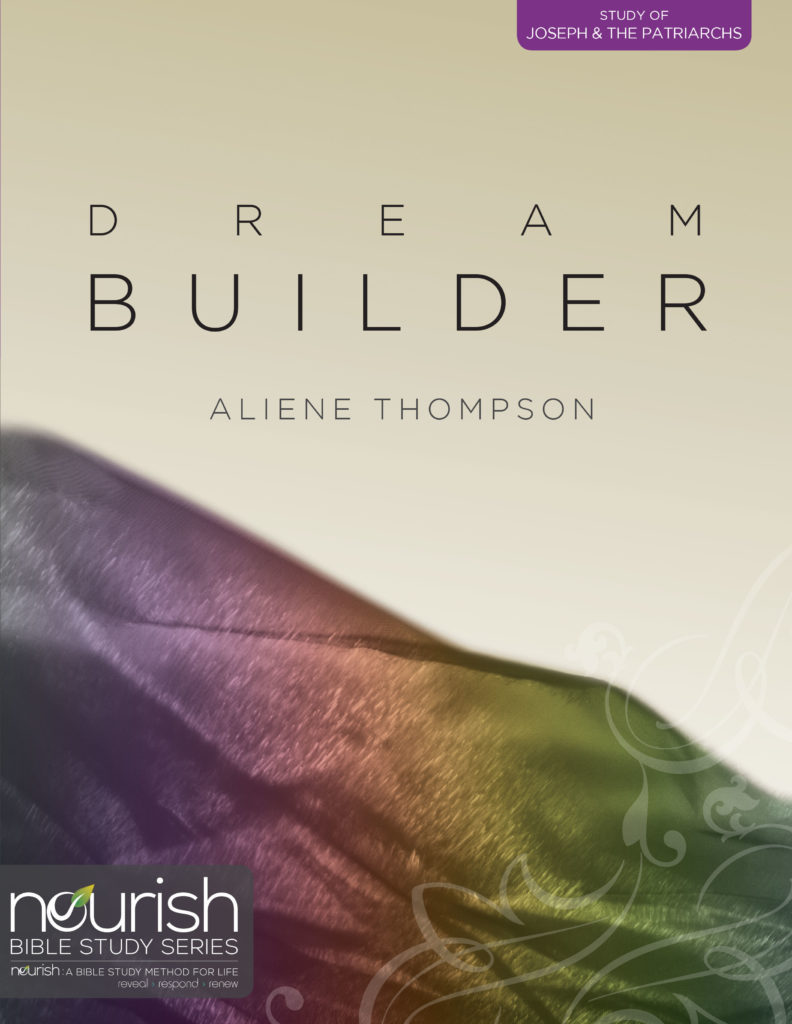 Check out Dream Builder risk free!
Dream Builder
This Nourish Bible Study for women is designed to reconnect you with your dreams. God, our ultimate Dream Builder, is also our Rebuilder. We will look at Joseph's story and how, as a child, he had a dream. Even through seasons of drought and harvest, he held on to his purpose that was revealed to him in a dream years before. In God's time, the dream came to fruition and saved the lives of many.
If you are struggling with pain, lost dreams, and dead faith, then this study is for you. Your dreams can be revived and rebuilt.
Dream Builder Helps You Discover How To…
Let go of pain that has held you back from fulfilling your dreams.
Find forgiveness (for yourself and others) when you never thought it was possible.
Grow closer to God as He gives you the desires of His heart.
PURCHASE DREAM BUILDER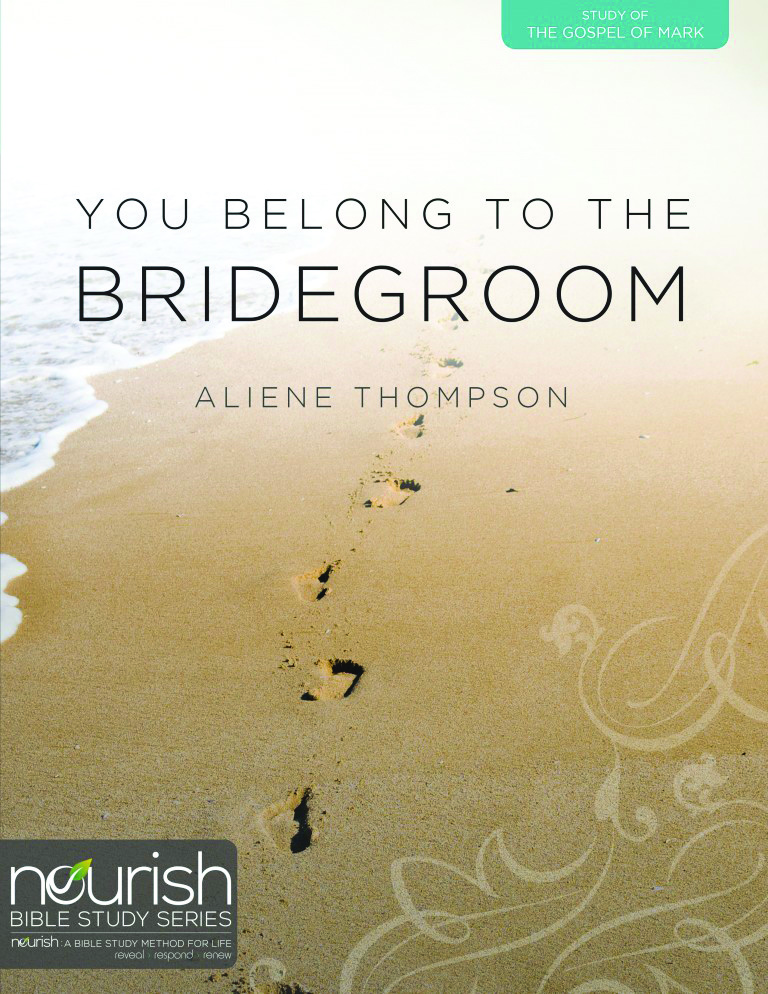 Check out You Belong to the Bridegroom risk free!
You Belong to the Bridegroom
This Nourish Bible Study for women will allow you to experience a new kind of love – agape love. Some of us have never been in the presence of such perfect love that casts out fear. Our insecurities have led us to a place of feeling powerless.
If you want to begin to clothe yourself daily in your robe of righteousness, then You Belong to the Bridegroom is waiting for you to discover your identity in Christ.
You Belong to the Bridegroom Helps You Discover How To…
Push through the crowd and pressures of this world and press into Jesus.
Boldly approach the throne of grace with every prayer, petition, and request with thanksgiving.
Feel empowered to cast off shame, doubt, and insecurities
PURCHASE YOU BELONG TO THE BRIDEGROOM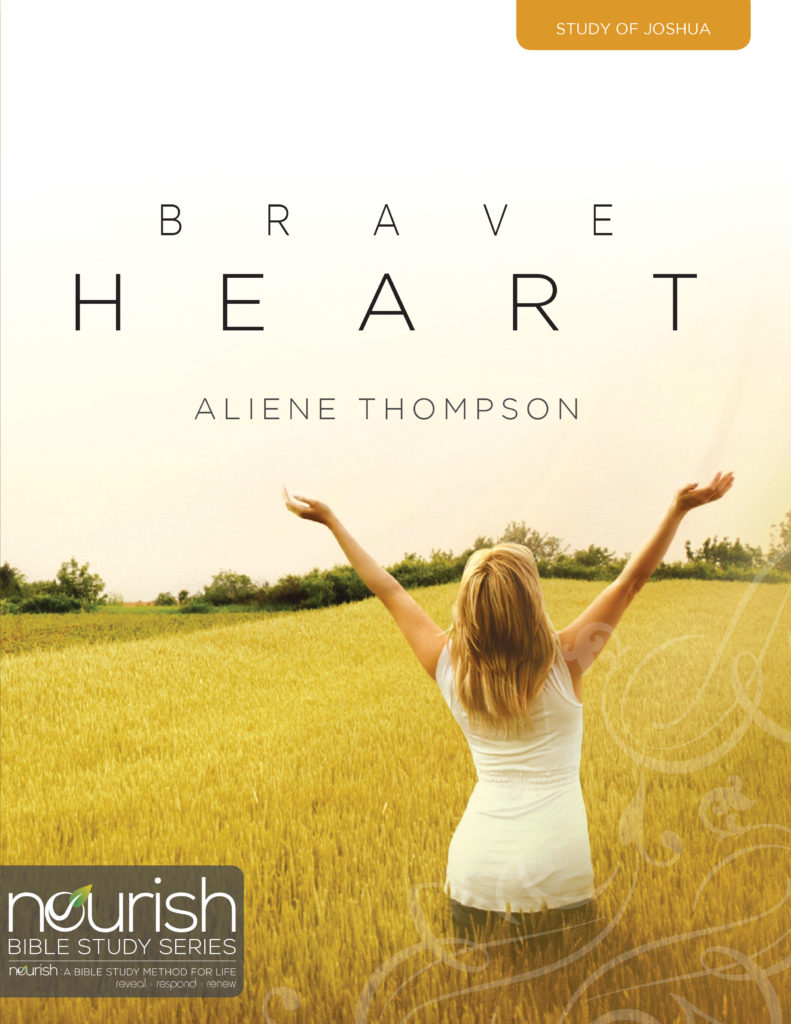 Check out Brave Heart risk free!
Brave Heart
This Nourish Bible Study for women is designed for you to fully experience and enjoy what is legally yours through Christ. If you are tired of feeling fainthearted, scared, or apprehensive in life, then Brave Heart is for you. The Bible holds timeless truths that give you the instructions you need to walk through walls that have been built up in your life.
When you accept Jesus into your heart, your salvation is sealed by the Spirit – you are legally adopted.
Brave Heart Helps You Discover How To…
Break generational strongholds and patterns that have been passed down.
Meditate on the Word of God so that it fills and renews your mind, giving you a fresh perspective on the world.
Walk in blessed victory as you claim what is legally and rightfully yours in Christ.
PURCHASE BRAVE HEART
God has an amazing plan for your life, and his truth will nourish your heart for the journey.
Join a movement of women and press forward with God's dream for your life, one bold, beautiful, brave step of faith at a time.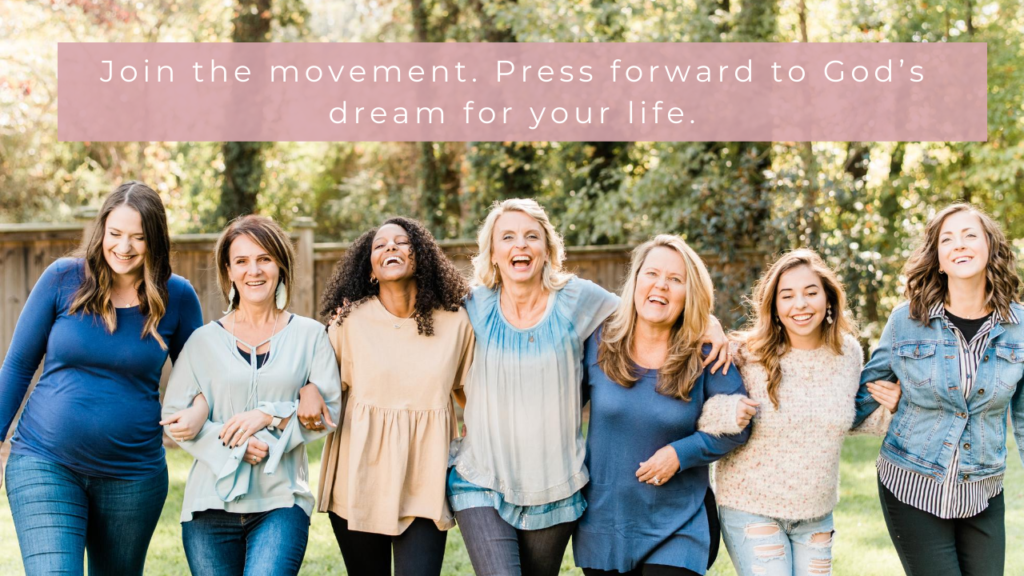 Hear How the Nourish Bible Studies Series Has Turned Broken Hearts into Brave Hearts…
My life is in the midst of quick changes, all of which are big ones. Treasured Ministries has always acted as a voice of reason in the hectic world. In the midst of rejection, I was reminded in the Dream Builder Bible Study that rejection does not mean the end, it means redirection. That truth came to life when doors I never even dreamed of opened before me. – Millicent P.
The Nourish Bible Study Method and specifically the study on Brave Heart helped me to quell the self-doubts and lies, quiet the old religious rules, and lean fully and completely upon God as I studied His word and trusted that He would speak directly to me and my circumstances and guide me. I began to see hope and repeatedly hear God's still small voice speak crucial truth to me during a desperate season. This ultimately gave me the courage and conviction to leave an emotional abusive relationship of 15 years. -Patti P.
I have grown up in church and have been around Bible studies, but I have never actually been a part of one…until the "You Belong to the Bridegroom" study with Aliene.  I never wanted to go because of the fear of not being "Christian" enough or not having all the right answers and being judged because of that.  Little did I know that all of my fears would be calmed as soon as I began this study! Throughout my life, I have struggled with many demons, but the worst of them being myself and my inner monologue.  "You're just fat and ugly!  No one is going to ever want to be in a relationship with you because you are disgusting.  Even your "friends" are going to abandon you too.  You are worthy to no one.  You are no one's number one priority."  I am going to be honest, I continue to battle with these.  I cannot change a whole lifetime of thinking in an instant.  The difference now is that I have an ARSENAL of reasons why I am worthy and why I am not lonely, and this is thanks to my experience in this study. This has been, hands-down, the most transformative spiritual experience I have had in my entire life!  It has strengthened me as a Christ-follower, a daughter, a sister, a friend, and a teacher. I truly feel like I am coming out of a dark fog I've been in for my entire life.  -Lauryn D.
"The Brave Heart Study of the Nourish Bible Study Series was the first time I had encountered a study that allowed room for the Holy Spirit to speak to my heart directly through God's Word. As I was nearing the end of the study, I began to sense him calling me to counseling. I wasn't sure what that would look like, but having learned from Brave Heart, to listen to him and trust him to lead me, I began taking classes and doing lay counseling at my church. I have had the privilege of counseling women and couples for over two years now. God has allowed me to walk alongside and disciple the most precious people and see for myself the miracles He is doing in the lives of his children. Since completing this Brave Heart, I have read almost every book of the Bible. God used this study to teach me how to read his Word for myself and how to listen for his voice. In doing that, his Word has come alive and my relationship has grown to one of deep intimacy. I look forward to my time with him in his Word every day! ! I have given this study to every lady I counsel as a "graduation" gift. Every one of them has been blessed by it in amazing ways. I encourage you to begin your journey to the Promised Land God has waiting for you…and hold on tight,because once you start listening for what he has to say to you, he is going to take you on the ride of your life! -Cathy T.
"The study of the Dream Builder came to me in the season of my life that I needed to be reminded that when bad things happen God can make them into positive things. The "Dream Builder" gives you the talents and abilities to go fulfill his purpose in your life. "Show me your ways, Lord, teach me your paths. Guide me in your truth and teach me, for you are God my Savior, and my hope is in you all day long." Psalm 25:4-5″ -Betty F.
"We constantly battle messages from our society that proclaim fulfillment can be achieved with superficial means, and our identity is dependent on the approval of others.   Aliene helps us uncover the 'fig leaves' we use to disguise our need for approval and leads us to a better understanding of what it means to depend on our Bridegroom for our security.  You Belong to the Bridegroom guides you through the book of Mark to a dependence on Christ as the author of our identity, and as the only way to a full and joyful heart." -Ginger W.
"Brave Heart is a study of the book of Joshua that helped me reconnect with God. My life changed completely by focusing time on studying His word and learning to be brave enough to live fully inGods love and purpose not the world's." -Kerry F.
Before doing Dream Builder I knew with head knowledge that God has a plan and purpose for my life, but I struggled to actually connect to God's will for my life. Dream Builder took me through Joseph's story and helped me connect to the truth that God works in the pits and prisons of my life. He also works in times of abundance, and each moment is intended to glorify Him and give me focus on where He wants me.

It's hard to explain, but the Dream Builder study really helped me dive deep into God's Word and then meditate on it and apply it to my life. So grateful for this study. I did this with a precious friend and it was fun to see how God spoke to each of us in a unique way! – Shannon K.
"I have been participating in and leading women's Bible studies for over a decade and I have never witnessed God transform lives and build intimacy between women more than when I led a group through The Bride Belongs to the Bridegroom." -Mallory R.
In Dream Builder learned a lot about forgiveness and what God says about forgiveness and how we need to forgive others when we have been hurt or wronged. The study also helped me to know God's forgiveness to me and for me and how He can use me to encourage others and help them to overcome a struggle they may be experiencing. I would recommend this study for anyone who has had a struggle with forgiveness and how to know the full meaning God has for it. It is a very well done and easy to understand study and it was very meaningful for me and my relationship with Christ to further know Him better."-Anonymous
"You Belong To The Bridegroom is an amazing journey through the book of Mark that teaches us everything we've every wanted, needed or hoped for is found in the bridegroom of Jesus Christ, and that we can have full confidence in removing the mask we all wear to feel good about ourselves. Through this study you will see that true identity is found in Christ, and he is the absolute lover of our soul. I would highly recommend this journey for anyone seeking a relationship that is personal and real, and uncovering all the falsehoods that we attempt to live under." -Brenda B
What an amazing Bible study! I highly recommend studying the book of Joshua following Aliene's nine week study guide "Brave Heart." You will learn a new Bible study method that you can use with any passage. You will feel challenged to dig deep into God's Word and feel encouraged to follow God in obedience. Be sure to visit her website and sign up to see the weekly videos along with each chapter. Hearing from the heart of Aliene is a huge gift. I love this precious lady! I learned to be brave and courageous and follow hard after God and his plans for my life. – Kristin A.
You Belong to the Bridegroom takes you on a journey through the Gospel of Mark that strengthens your relationship with Jesus in every way. Aliene's Bible study method teaches you how to dig into the Bible and walk away with practical action steps to live out the Word. This study taught me about the love of Jesus and how much I am loved to my core. – Contessa S.