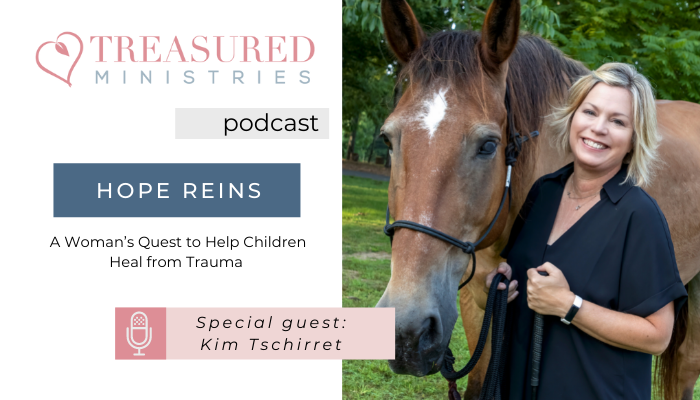 A Woman's Quest to Help Children Heal from Trauma
Her love of horses, Jesus, and first-hand knowledge of living as a child of abuse and trauma gave Kim Tschirret, Founder & CEO of Hope Reins, the heart and passion to start an organization to help kids and families in similar circumstances.
Hope Reins is a Raleigh nonprofit that pairs kids in crisis with rescued horses to help them find hope and healing.
Ready for inspiration? I am soooooooo excited to share today's podcast with you. So many beautiful nuggets of wisdom inside today's podcast as well as hope for this timeless biblical truth: Jesus heals broken hearts. He can take the ashes of our past to create eternal beauty.
Here are links from today's podcast:
Learn more about Hope Reins by visiting their website: https://hopereins.org
Get your copy of Joey: How a Blind Rescue Horse Helped Others Learn to See
Want to make a difference? Here are three ways you can help our ministry grow at no cost to you:
1. Subscribe to our podcast.
2. Write a review of the podcast.
3. Forward the episode to a friend.
Podcast: Play in new window
Subscribe: Spotify