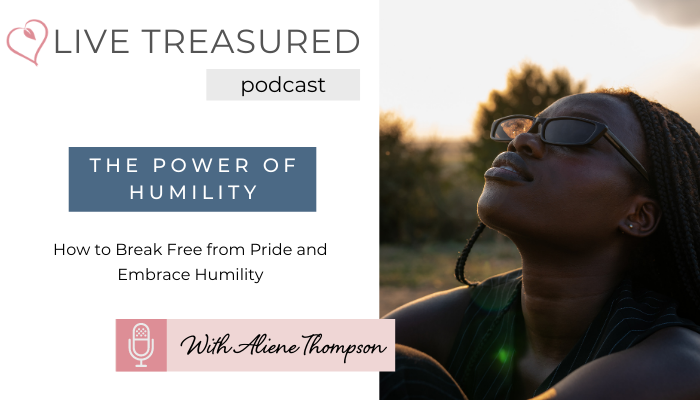 One of the main reasons we depend on ourselves or others rather than God, is pride. Pride prevents us from walking in God's power. Stop living a life of self-sufficiency and truly experience God's power by embracing and practicing humility. In today's podcast, learn how to rid yourself of pride and humble yourself so that you can truly experience God's power.
Today's podcast is from one of our She Is Treasured Bible Studies called Godly Girl Power. To find out more about this series click on this link: https://treasuredministries.com/devotions/  
Want to make a difference? Here are three ways you can help our ministry grow at no cost to you:
1. Subscribe to our podcast.
2. Write a review of the podcast.
3. Forward the episode to a friend.
Podcast: Play in new window
Subscribe: Apple Podcasts | Spotify | RSS