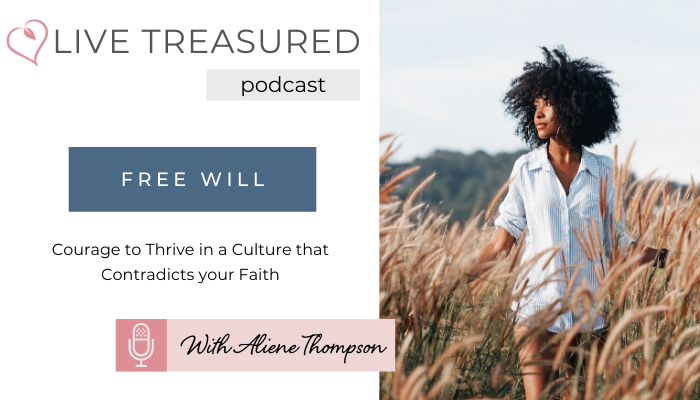 My belief determines my position, but my choice determines my condition. Our choice is a precious treasure to guard so we can give it fully to God. Cultivating my heart creates the right conditions to make life-giving choices. Want more? Today's podcast is an audio message taken from Brave Heart. This nine-week study on the book of Joshua and his journey into the Promised Land was written by Aliene Thompson and is a part of the Nourish™ Bible Study Series.   
To discover more about the Nourish Bible Study Series, download the FREE chapters, watch corresponding videos or find out about resources available for small group leaders, click on the link. https://treasuredministries.com/nourish-bible-study-series/
Want to make a difference? Here are three ways you can help our ministry grow at no cost to you:
1. Subscribe to our podcast.
2. Write a review of the podcast.
3. Forward the episode to a friend.
Podcast: Play in new window
Subscribe: Apple Podcasts | Spotify | RSS