How Daily Connection with Jesus Changed Me…
"If we were to sit down for a cup of coffee, you'd quickly learn that I love to talk about God's word and want to hear about how He is working in your life. I'd want to know your life story because we each have our own beautiful journey that God has molded and shaped to bring us to where we are today.
When we share our faith-journey stories, God connects us to each other as we connect with Him. We develop a stronger and more confident voice that He intended for us to have as we shine like a light placed on a stand, giving light to those around us (Matthew 5:14-15).
Inside of this broken world, I have experienced betrayal, hurt, pain, and emotional wounds. This all led me to believe I did not matter, and I could only depend on myself. In my teens, I attempted suicide. I was in a very dark place."
Codependency and Perfectionism Were My Drumbeat…
During this season of immense pain, I chose codependency to cope with the intense shame I felt on the inside. Over the years this coping mechanism led me to adopt unhealthy relationships and controlling tendencies to create the life of peace and love that I craved.
I sought perfectionism, which led to depression and anxiety. I strove to gain validation from others through achievement. This destructive drumbeat led to a mindset where I was terrified of failure and lived a life of unforgiveness.
The Drumbeat Wouldn't Stop…
No matter how hard I worked, the dull drumbeat from my past kept this rhythm. It pushed me to chase after acceptance by proving myself and performing for others. I felt like I was running on an endless treadmill.
The Drumbeat Was Louder Than God's Voice…
Sadly, I brought those coping mechanisms into my relationship with God. Even though I became a Christian, the patterns I'd used to cope with life remained. I was a fixer, a rescuer, and never really walked under God's blessing.
My coping mechanism of codependency flew right under the radar of good works and actually increased because my hard work was celebrated inside the church. My shelves were lined with self-help Christian books and I always had such high hopes that "this book" or "this speaker" would be the one that would cure the never-ending ache in my soul.
I imagine some of you have felt the same way. Codependency is simply depending on anything other than God to meet needs only he is able to meet. On some level, all Christians will experience this struggle which leads to shame and self-reliance preventing you from walking in God's power and love. But I want you to know you do not have live with shame and guilt. I want you to understand that God's voice wants to reign in your soul and free you from the lies and pressures of the enemy!
Here's What I Discovered | A Gift in the Midst of the Storm…
While I was free in Christ, the enemy used lies about God, myself, and others to pull me back into my old patterns, sabotaging my freedom in Christ. This kept me trapped in the never-ending cycle of searching for that something or someone to satisfy the ache in my soul (Galatians 5:1).
And one day the enemy created what I now call the perfect storm. This outside image of perfection I was working so hard to maintain crashed. But this ended up being a gift. The feelings associated with this season are raw. But these are the exact pits that the Lord used, and is still using, to set me on the path to my purpose.
It was inside this failure that an epic journey began, an unraveling of codependency that would open my arms to authentic intimacy with Jesus – it is a journey I am still on today.
Passing the Gift of Nourishment to You…
This gift of discovering intimacy with Jesus allowed me to hear his voice that would speak to me through his Word. Connecting with his words every day…
Nourished the sanctuary of my soul
Provided the cure for my codependency
Gave me the key to walking in freedom
Trading my codependency for God dependency is a daily moment by moment decision I make – only possible through the power of the Holy Spirit. When my daily intimacy with Jesus is lost, I lose my anchor and find myself drifting back into my old coping mechanisms.
A lifetime of discipleship through an intimate relationship with Jesus drowns out the lies from the enemy, gives you direction, nourishes your soul, and keeps you connected to the source of life so you can live as God intended (Psalm 1:1, Joshua 1:8, Jeremiah 17:5-10, Matthew 4:4).
This is why I do what I do at Treasured Ministries. So that every woman can find her voice by turning her heart toward Jesus and nourishing her soul with the only source of Perfect Love.
God's love is what anchors me. God's word, the Bible, is a love letter to my soul that I read every day. And God has a love letter for you. He wants to speak words to nourish your heart each and every day. I invite you on the journey to discover a deeper, more perfect love of Jesus. This adventure is one I hope we can experience together through Treasured Ministries.
Subscribe to our podcast and YouTube Channel and join me for biblical insight and inspiration to live treasured.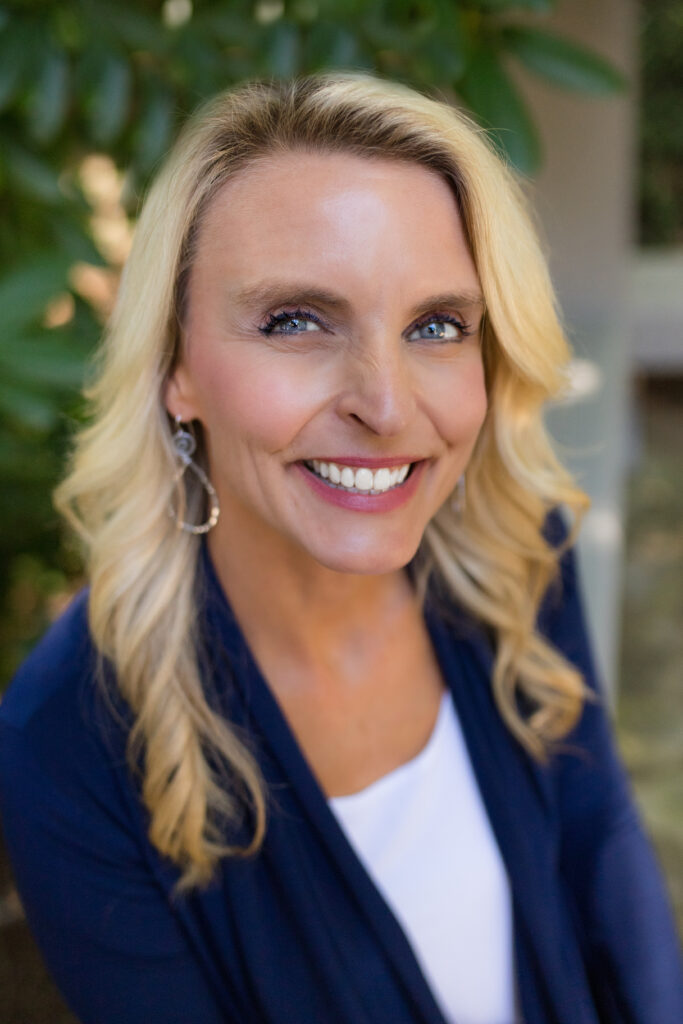 Aliene Thompson is the founder of Treasured Ministries, the leader of the Treasured Tribe, creator of the Nourish Bible Study Method, and the author of the Nourish Bible Study Series and the Treasured Tribe Bible Studies.
Meet with me weekly on zoom inside the Treasured Tribe!