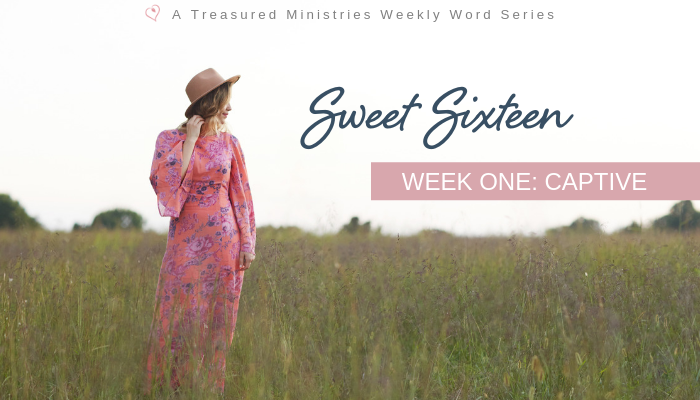 Jesus and his companions went to the town of Capernaum. When the Sabbath day came, he went into the synagogue and began to teach. The people were amazed at his teaching, for he taught with real authority—quite unlike the teachers of religious law.
Suddenly, a man in the synagogue who was possessed by an evil spirit cried out, "Why are you interfering with us, Jesus of Nazareth? Have you come to destroy us? I know who you are—the Holy One of God!"
But Jesus reprimanded him. "Be quiet! Come out of the man," he ordered. At that, the evil spirit screamed, threw the man into a convulsion, and then came out of him. Amazement gripped the audience, and they began to discuss what had happened.
"What sort of new teaching is this?" they asked excitedly. "It has such authority! Even evil spirits obey his orders!" The news about Jesus spread quickly throughout the entire region of Galilee. (Mark 1:21-28)
The Presence of Jesus
The presence of Jesus was captivating. Many traveling rabbis came to teach in the synagogues, but this man's words carried power.
Who was he?
His teaching came with authority.
His presence brought peace and order.
His words pushed evil away, and the people were amazed.
His power was paired with compassion that moved him to heal the hurting and touch the untouchable. People followed Jesus everywhere. His teaching and touch captivated the hearts of those he would save.
Jesus is still captivating hearts today.
As Jesus captures our hearts with his words, we capture the life we were created to live.
Pausing from life's pressures to spend time with Jesus through prayer is a gift. We learn to trust as we learn more about the one who is trustworthy. Time with Jesus is essential to the health of our souls. Knowing God, seeking him through his Word and prayer – pausing and pulling away to experience his presence is powerful.
The presence of Jesus freed the man controlled by evil spirits in the synagogue at Capernaum (Mark 1:23-26). His testimony must have been amazing to hear. I wonder how many Sabbaths he had sat in the synagogue hoping to be delivered from the demon's control.
While going to the synagogue was a good thing, it was the power of Jesus's presence that set him free.
The Power of Connecting with Jesus
Attending church is a wonderful part of our Christian faith, but only connecting with Jesus can free us from the life-controlling issues we face. Religion has no real power to change us – only by connecting with Jesus through a relationship are we set free. God is not merely a rule maker – he is a heart-changer.
Jesus came to set us free from anything that seeks to control us.
Anger.

Worry.

Depression.

Insecurity.

An addiction.
The demon of an unforgiving spirit. Jesus has the power to release whatever is controlling you so can be free to follow him.
That day in Capernaum, Jesus silenced the evil and freed the man with his stern and passionate command to the demon: "Come out of him!" (Mark 1:25). Jesus is as passionate about bringing rest to your soul as he was to free this man. As you sit in the healing presence of Jesus, he will set you free from negative forces with the power of the Holy Spirit
Sometimes rescue is immediate—as it was for the man at Capernaum. Other times, it is a process. We must trust Jesus to transform us in his way and in his time (Philippians 1:6). When we abide in him, we bear fruit that matters (John 15:5).
Rest.

Healing.

Direction.

Restoration.

Transformation.
Find all of this and more as you turn away from your busy schedules to pause, pray and come into the healing presence of Jesus.
Nourish Scripture: Mark 1
Come into the healing presence of Jesus by downloading Nourishing Your Heart and discovering how to THRIVE on God's Word.
---
Blog written by Aliene Thompson. Aliene Thompson is the founder of Treasured Ministries and the Author of the Nourish Bible Study Series. © 2019 Treasured Ministries.