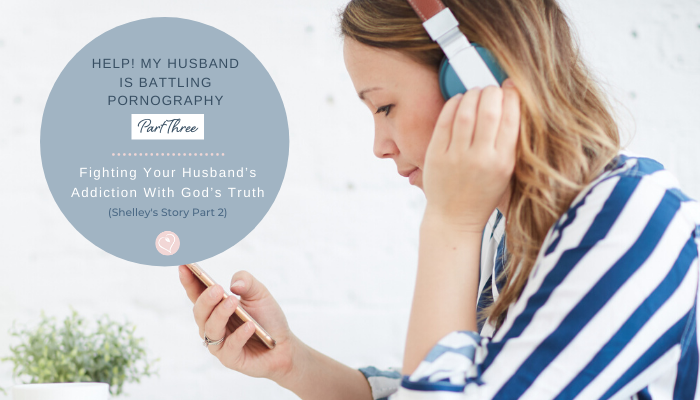 When you discover your husband is addicted to pornography, the enemy will often add the weight of lies such as "this is your fault" or "it's hopeless" or "you were not good enough" NOT TRUE! Sadly, the church is silent or only stays surface to this sensitive topic and many times a wife is left wounded and marriages end. But it does not have to be this way.
Today we continue with part two of Shelley's story. Find courage and amazing insight to the true root causes of this issue as Shelly shares the second part of her epic journey from discovering her husband's pornography addiction to fighting the battle with God's truth. If you missed part one this two-part podcast, click here to listen.
Pornography is sweeping our nation like a plague. More and more marriages are being negatively impacted by it, day after day. Many wives are mistakenly believing that by offering more sex to their partner, they will discourage their mate from viewing pornography. Sadly, pornography is only a symptom of an even bigger problem(s) that lie underneath. Issues that have often gone untreated nor healed, are what lead men into this trap. If you are a wife whose heart has been shattered by this epidemic, you are NOT alone! There are important God-honoring steps you can take to partner with our war against pornography.
Join us for part two of this two-part podcast as we offer encouragement, healthy boundary-setting tools, and truth from God's word about this subject.
If you missed part one of the podcast, click here.
Podcast: Play in new window
Subscribe: Apple Podcasts | Spotify | RSS