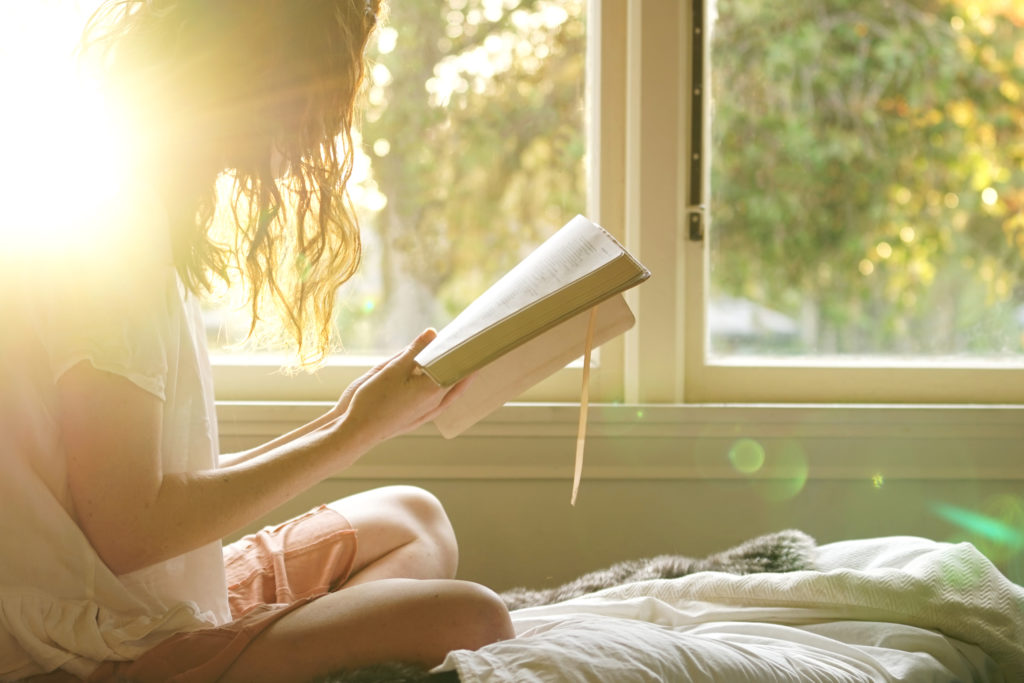 When we experience hurt, a wounded heart is established and false beliefs about God, others, and ourselves creep into our souls. We can start leaning on lies rather than standing on God's promises.
The fact is we live in a broken world with imperfect people. When this world—or those within it—hurt us, truth starts to bend and our beliefs become lies we unknowingly adopt.
When beliefs are rooted in lies, it creates fear. When we don't believe God's promises, by default we are trusting ourselves or others to establish truth in our lives—we end up basing our beliefs on how we feel.
And what is the truth about feelings? They lie…
"Those who trust their own insight are foolish, but anyone who walks in wisdom is safe."—Proverbs 28:26
We can become self-focused rather than other-focused, which drives our desires into demands. Our hearts become captive to people or things, burdens become heavy, and weariness takes hold of our souls.
But God's promises are greater than our feelings!
"Even if we feel guilty, God is greater than our feelings, and he knows everything."—1 John 3:20
We can shift our thinking by confessing to God how our hearts have been held captive by feelings—and ask the Holy Spirit to guide us.
Feelings can be a gauge to help us identify the beliefs that are not aligned with God's, but the Spirit is our guide that will help us get back on track.
Where Does Fear Lead Us?
It leads us away from God's promises and robs us of the joy that is ours in Jesus.
Fear leads to…
Disappointment and discouragement
"Do not be afraid or discouraged, for the Lord will personally go ahead of you. He will be with you; he will neither fail you nor abandon you."—Deuteronomy 31:8
"'What do you mean, "If I can"?' Jesus asked. 'Anything is possible if a person believes.' The father instantly cried out, 'I do believe, but help me overcome my unbelief!'"—Mark 9:23:24
Dysfunctional relationships
"Walk with the wise and become wise; associate with fools and get in trouble."—Proverbs 13:20
"Their loyalty is divided between God and the world, and they are unstable in everything they do."—James 1:8
Are these lies the enemy whispers in your ear? Because fear comes from hurts and manifests as disappointment, discouragements, and disbelief, just to name a few, we can trace our steps backward to discover the places where false beliefs began to take root and release those to God.
You see, when we try to control an outcome based on how we feel, we can choke out the righteousness of God to deal with the situation.
Romans 12:19 says this…
"Dear friends, never take revenge. Leave that to the righteous anger of God. For the Scriptures say, 'I will take revenge; I will pay them back,' says the Lord."
We can be confident that God has our best interests at heart, and he is in control. When we shift to a mind-set of believing God's promises, our souls will be refreshed, renewed, and restored.
Here's How to Believe God's Promises…
1. Identify the false belief about God, others, and yourself that has held you captive. For example, some of us don't believe God's promises because of the trials we've been through. Or we believe that others have more power than God, and therefore our lives are shaped by them.
2. Determine how these lies have come out in your life and in your relationships with others. One way many of us fall into the trap of living out the lie is by believing we need acceptance from others to establish our worth. We've unknowingly allowed others to write our stories rather than God. As a result, it can be difficult for us to be vulnerable and receive constructive feedback from others with a brave heart.
3. Choose to rest under God's promises of care, cover, and control. After you've been able to pinpoint the lies, they become much easier to break free from! Then you can move into a place of refuge and rest with God. Pray and declare the truth that Jesus has covered all of your sin. Meditate on the truth that you are loved and accepted by him, and can live with disapproval from others because you've been justified by God and have his approval.
God's Promises to Meditate on to Begin Shifting Your Perspective
God's perfect love is unconditional and beyond measure. He cares about your every need and desire. He wants your whole heart so that he can nourish it completely from within. Meditate on these verses today, and may your soul be nourished…
"The Lord your God will change your heart and the hearts of all your descendants, so that you will love him with all your heart and soul and so you may live!"—Deuteronomy 30:6
"'For the mountains may move and the hills disappear, but even then my faithful love for you will remain. My covenant of blessing will never be broken,' says the Lord, who has mercy on you."—Isaiah 54:10
"Keep on asking, and you will receive what you ask for. Keep on seeking, and you will find. Keep on knocking, and the door will be opened to you. For everyone who asks, receives. Everyone who seeks, finds. And to everyone who knocks, the door will be opened.

"You parents—if your children ask for a loaf of bread, do you give them a stone instead? Or if they ask for a fish, do you give them a snake? Of course not! So if you sinful people know how to give good gifts to your children, how much more will your heavenly Father give good gifts to those who ask him."—Matthew 7:7-11
"Whatever is good and perfect is a gift coming down to us from God our Father, who created all the lights in the heavens. He never changes or casts a shifting shadow."—James 1:17
Are you struggling to align your heart with God's promises?
Do you feel that the wounds of your past still direct your path?
Then download our My Heart for His Glory easy-access PDF. It will help you identify lies and break free from the strongholds the enemy has set up against you by shifting your perspective so you may believe God's promises.
Click HERE to get My Heart for His Glory