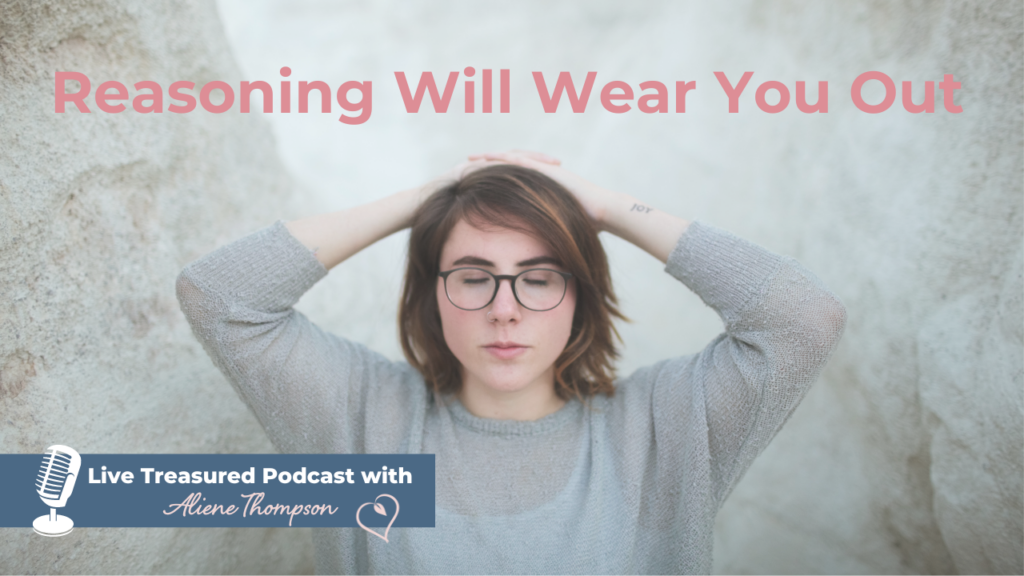 What Does the Bible Say About Making Decisions?
,
Are you in the middle of making a significant decision, worn out from reasoning but worried about making the right decision? Today's message is just for you.
Life can become confusing and blurry when we navigate our lives using people and things outside of us. As codependents, we have relied on people and our own reasoning and as a result became weary, worn out, and often headed in the wrong direction. But when we rest under God's reign, everything changes. This new way of living happens through a relationship with God, not religion.
I am in awe of football quarterbacks. Not because of how far they can throw that leather ball with just the right spin to sail through the air into the endzone, but because they can make split-second decisions while facing muscled sack-hungry men plowing toward them. If I were in their shoes, I would shout "excuse me—wait a minute—everyone stop—I need to think. Can we stop playing? I don't want to make a mistake!" We all know what the sad result of that would be.
But quarterbacks have a different strategy. They take a quick look at their coach before a play and find decisive direction from their seasoned leader's overall perspective, a perspective that is impossible for them to possess in their nearby position on the field.
In the game of life in our broken world, as we face epic battles, like quarterbacks, we must make many decisions while opposing onslaughts from the enemy, world, and our flesh come our way. When this happens, if you reason and reason, you can get stuck and potentially sacked instead of experiencing the fruit that flows from following the Holy Spirit.
God wired you for daily reliance.
Reasoning will wear you out! But wise women brave this broken world by redirecting reasoning to rely on the Holy Spirit and find rest through God's divine direction. Listen into today's message for more and walk with divine discernment in a new direction.

▶️ Watch today's teaching message on our YouTube channel and be sure to subscribe so you don't miss out!

Sign up for a FREE weekly devotion from Aliene: https://treasuredministries.com

Join the Treasured Tribe and discover the Nourish Method – our grace-based daily process to transform your life through the power of God's Word; connect with Aliene on weekly zoom calls, gain access to all Treasured Tribe Bible Studies, our private online social platform, app, digital Nourish Notebook, and much more. To learn more, click here: https://treasuredtribe.com
Come to our retreat this summer and find renewal on the mountain! https://treasuredministries.com/retreat/

---
Want to make a difference? Here are three ways you can help our ministry grow at no cost to you:
1. Subscribe to our podcast.
2. Write a review of the podcast.
3. Forward the episode to a friend.
---
Podcast: Play in new window
Subscribe: Spotify