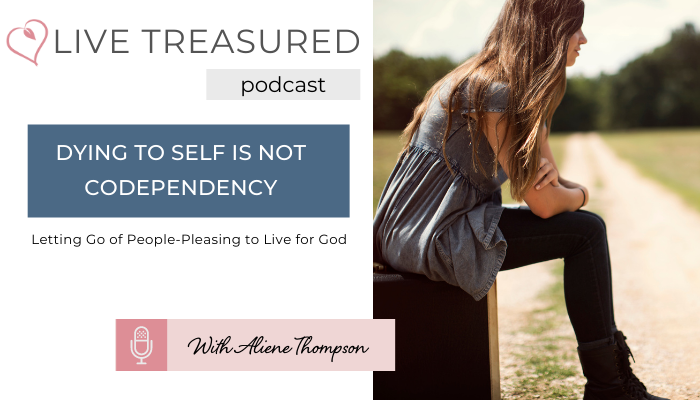 Letting Go of People-Pleasing to Live for God
AS a former codependent, I did a lot of dying to myself, but it was to live to please others, not God. And this misunderstanding about God's concept of "dying to self" made me weary, angry, and sometimes really resentful. Ahhh, but God's truth sets us free. Dying to self means taking back your free will from people and surrendering it to God to live for him. This is a BIG difference from people-pleasing. Listen to today's podcast, say so long to your people-pleasing days, and surrender to God and thrive! 
Want to make a difference? Here are three ways you can help our ministry grow at no cost to you:
1. Subscribe to our podcast.
2. Write a review of the podcast.
3. Forward the episode to a friend.
Podcast: Play in new window
Subscribe: Spotify