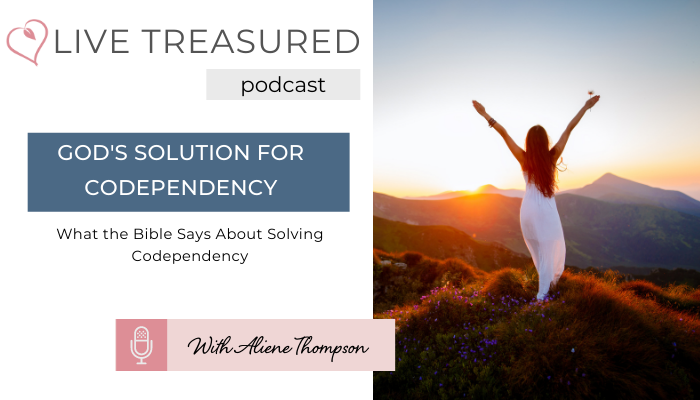 Codependency, most simply stated, is a lack of God dependency. Camouflaged under the radar of good works, serving others, and self-reliance, the codependent coping mechanism often goes undetected. I struggled with this issue for years, utterly unaware of codependency's devastating impact, until God took me on a long journey to freedom. While I am not a licensed therapist, I have struggled with codependency and found God's solution brought me freedom. Now, I want to share my journey to help others. Join me for our podcast today and discover more.
Click here to watch the Conquering Codependency God's Way playlist on YouTube.
Want to make a difference? Here are three ways you can help our ministry grow at no cost to you:
1. Subscribe to our podcast.
2. Write a review of the podcast.
3. Forward the episode to a friend.
Podcast: Play in new window
Subscribe: Spotify