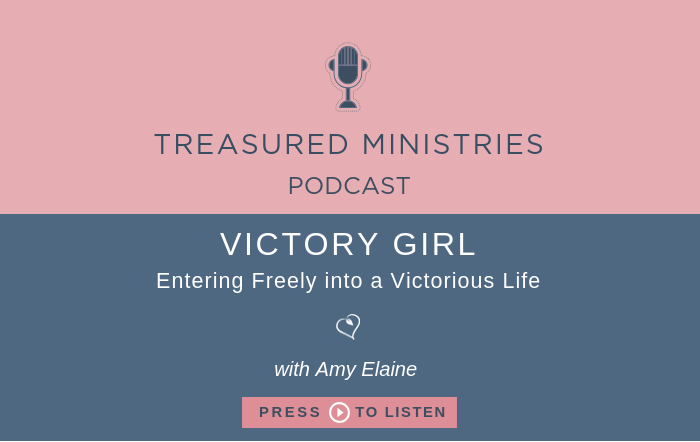 Are you feeling bogged down today by the pressure to earn love through perfection?
Amy Elaine is on today's podcast to tell us about finding freedom from the pursuit of perfection by pursuing the heart of Father instead. 
Amy is an inspirational speaker, host of Real Victory Radio, and a gifted teacher. Her ministry is devoted to helping women with heart-shattered lives become whole again in Christ. We invite you to check out Amy's website, and subscribe to her blog to receive free resources on going "From Fear to Freedom" with free download material on living a victorious life!
To find these resources go to: https://amyelaine.com 
Podcast: Play in new window