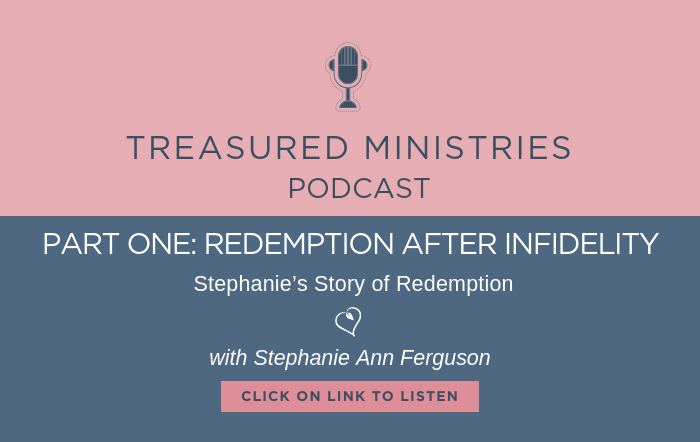 If your husband has had an affair, you are not alone. Today we begin our three-part podcast series with stories from women who faced infidelity but found God's love and redemption to rise above the adultery to move forward.
Join me as I interview Stephanie Ferguson and be encouraged with her journey. Stephanie shares that "Understanding that my responsibility was to God alone, was the catalyst on my path to redemption." If you have faced the injustice of infidelity or any other hurt in your life from someone you love, don't miss this podcast!
To connect with Stephanie, find her links below.   
Stephanie's Website: https://www.crazysexyclean.com 
Stephanie's Instagram: https://www.instagram.com/crazysexyclean/
Podcast: Play in new window
Subscribe: Apple Podcasts | Spotify | RSS