---
---
The 21-Day Challenge Video E-Course
---
Discover a grace-based daily process to transform your life through the power of God's Word in 21 videos.
---
---
---
---
Develop the life-changing habit of spending time in God's Word.
Master the Nourish Bible Study Method.
Get everything you need to get started with the Nourish Notebook.
Access the The 21-Day Challenge and receive a Nourish Notebook when you become a Treasured Tribe Member.
Become a Treasured Tribe Member
Are you searching for a way to be able to take any passage from the Bible and meditate on it to have a deeper connection with Jesus?
Are you tired of Bible studies that, while having good intentions, make you feel like you aren't measuring up if you haven't done all the homework?
Are you finding it difficult to sit down and read a passage from the Bible, struggling with how to apply it to your life?
Are you ready for a life-changing challenge to build your faith?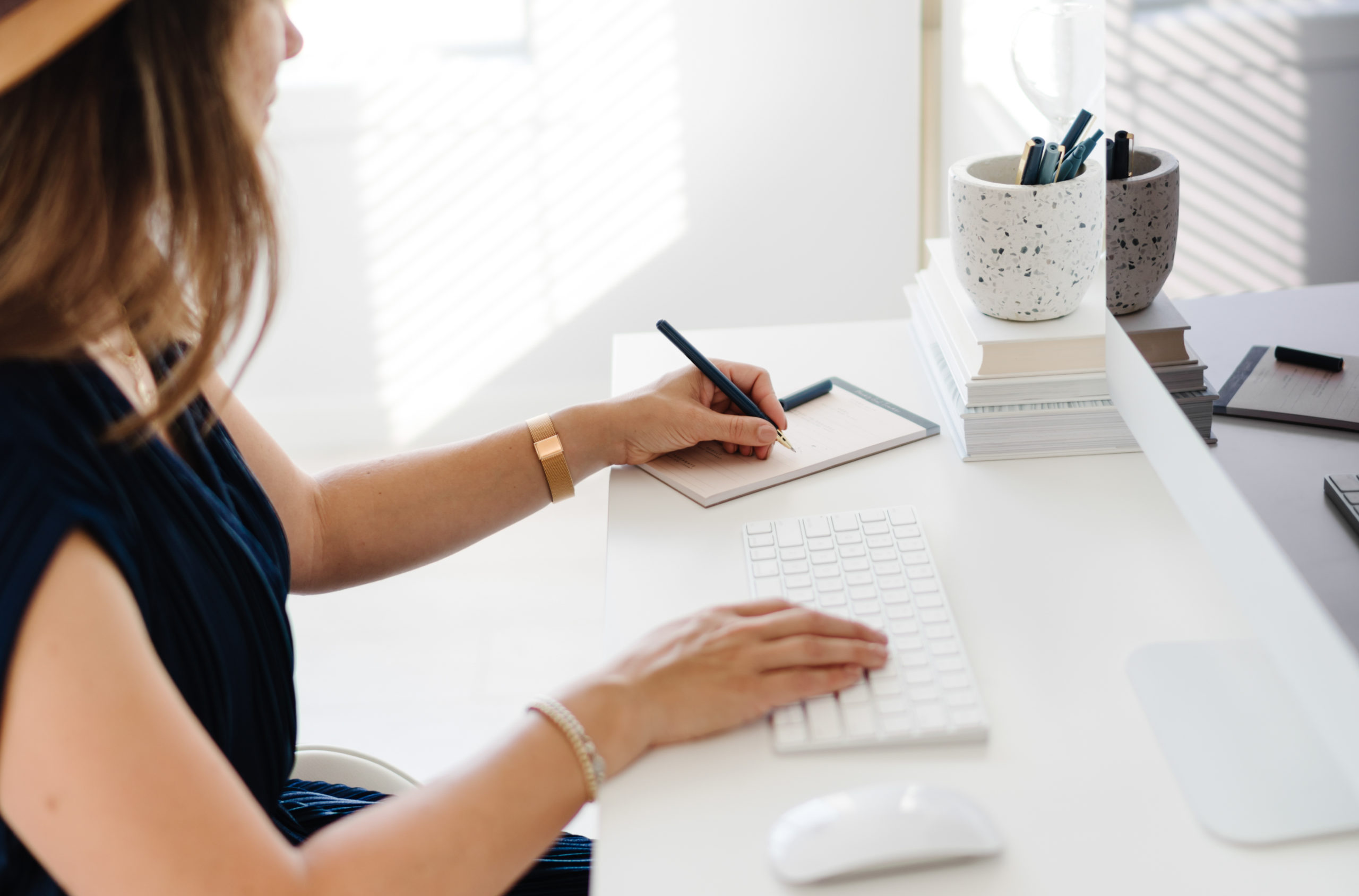 Get Access to the 21-day Challenge
Join the Treasured Tribe to get access to the 21- Day Challenge and receive a Nourish Notebook.
Spending Time in God's Word | A Life-Changing Habit That Leads to Inner Healing
Habits tend to stick with us—whether they are productive or destructive. Those habits are often formed from the circumstances of our lives. Through past hurt and pain, we find ways to cope that begin to write a different story on our hearts and a habit is formed.
The past can lead us to believe there is no true habit that can unlock the freedom we long for—the freedom that releases blessing and purpose into our lives.
Developing habits that change our lives for the good is something we all seek. No one can argue that when we feel confident, courageous, and capable, it is because somewhere in our souls we've connected with something—or someone—that gave us purpose.
The words that God has written in your story have been specifically chosen just for you. He wants to reveal them to you as you connect with Jesus.
As women, we hear words all the time that are not a reflection of our true identity. Maybe people in our lives have assigned words to us, or perhaps we've unintentionally given them to ourselves.
In the process, others have written our story. These hurtful words are like keys that lock up the true you—who you were created to be—and you cry out to connect with the One who can set you free.
You might think the words that have been spoken into your life long ago don't matter much today. But those words are often the lens from which we view and navigate the life we live.
Words link us to the source from which they come. The words we allow to influence us often determine our actions and responses. When painful words have taken up residence in your soul, it takes a powerful key to unlock truth that connects you to the eternal life source—Jesus.
"For the word of God is alive and powerful. It is sharper than the sharpest two-edged sword, cutting between soul and spirit, between joint and marrow. It exposes our innermost thoughts
and desires."—Hebrews 4:12
God's Word is the only key that is powerful and precise enough to begin to split apart the soul hurts from our past from the eternal truth that comes with a promise.
"'For I know the plans I have for you' declares the Lord, 'plans to prosper you and not to harm
you, plans to give you hope and a future.'"—Jeremiah 29:11
Our souls need to be nourished by the gentle and loving words of Jesus. His words invite us into His presence, set us free, unlock our purpose, and rewrite our story.
When His Word is used to renew your spirit every day, it keeps you connected to the abiding love of Jesus, moment by moment.
Why 21 Videos?
Often, we start daily devotionals with the intention to form a habit of getting in the Word. Devotionals are great opportunities for us to grab bits of nourishment for our day, but when we take a passage and apply the Nourish Bible Study Method to it, the Words of God are unwrapped and given to us as a gift that connects us to Him.
Changing habits is hard, but when we are given tools that help us stay consistent for 21 days, the transformation tends to stick! God knows you are ready for change, and He wants you to have every opportunity to connect with Him so you can walk in your faith-filled purpose.
We understand that having someone walk alongside you as you form a new habit with new tools is essential. This is why we developed the 21-Day Challenge – to help you transition into this next exciting life chaining chapter of your life! Let's do this!
See you inside the 21-Day Challenge. Join the Treasured Tribe!