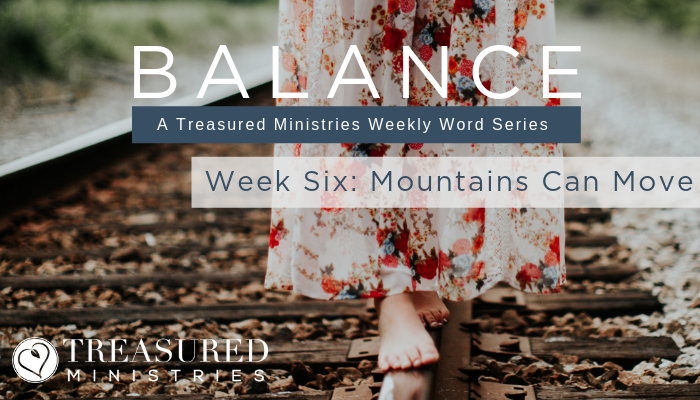 That overwhelming mountain before you…the one that is unsettling your soul… you don't have to handle it on your own.
"Then Jesus said to the disciples, 'Have faith in God.' I tell you the truth, you can say to this mountain, 'May you be lifted up and thrown into the sea,' and it will happen. But you must really believe it will happen and have no doubt in your heart." Mark 11:22-25
Mountains Move with Prayer
Sometimes I get distracted and drag doubt like a dark cloud over my eyes of faith by complaining about the mountain instead of speaking to it.
Instead of addressing the mountain through prayer, I choose to just walk around it, grumbling all the way. I may even throw a pity party and invite a friend or two along. But this never solves my problems. Instead, it adds fuel to them because it turns my focus and faith on the problem instead of Jesus.
Beware, Braveheart, as you behold the mountain before you. Complaining brings doubt into the equation and never equals a good result.
Reaching out for godly counsel is wise, but be careful that you don't end up just sharing your complaints with a friend, and end up going around and around the mountain repeatedly. "But she understands me!" you may want to say. This may be true, but she can't meet your needs.
Only Jesus can do that.
Mountains move at prayer parties, not pity parties. When girlfriends gather to pray, great things happen for God's glory.
Gather your friends, pray together and watch mountains move! Who will you reach out to today?
Nourish Scripture: Mark 11:12-25
---
Blog written by Aliene Thompson. Aliene Thompson is the founder of Treasured Ministries and the Author of the Nourish Bible Study Series. © 2019 Treasured Ministries.