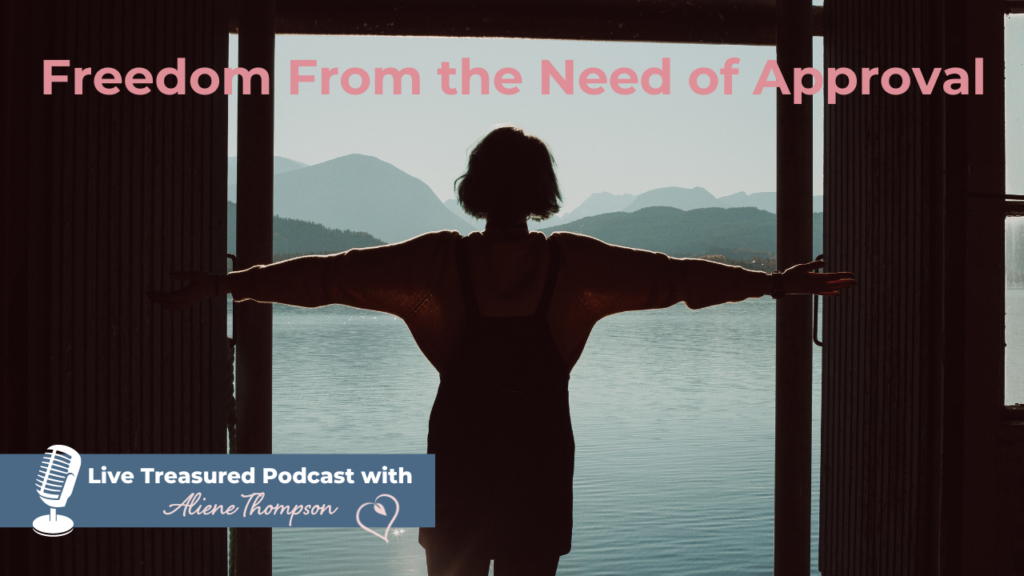 Biblical Justification Ends Judgement
Like an addictive drug, needing approval leaves us bound to others in an unhealthy way and your soul sucked dry. I know this… I've been there.
Codependents crave approval from others. Often this need breaks us with its impossible demands. But no matter what we try or what books we might read on the topic, we can't seem to separate our hearts from this draw.
I've got good news, God's solution is superior and will set you free for good.
Here's to your freedom! ONWARD!

▶️ Watch today's teaching message on our YouTube channel and be sure to subscribe so you don't miss out!
Sign up for a FREE weekly devotion from Aliene: https://treasuredministries.com

Join the Treasured Tribe and discover the Nourish Method – our grace-based daily process to transform your life through the power of God's Word; connect with Aliene on weekly zoom calls, gain access to all Treasured Tribe Bible Studies, our private online social platform, app, digital Nourish Notebook, and much more. To learn more, click here: https://treasuredtribe.com

Come to our retreat this summer and find renewal on the mountain! https://treasuredministries.com/retreat/

---
Want to make a difference? Here are three ways you can help our ministry grow at no cost to you:
1. Subscribe to our podcast.
2. Write a review of the podcast.
3. Forward the episode to a friend.
Podcast: Play in new window
Subscribe: Spotify