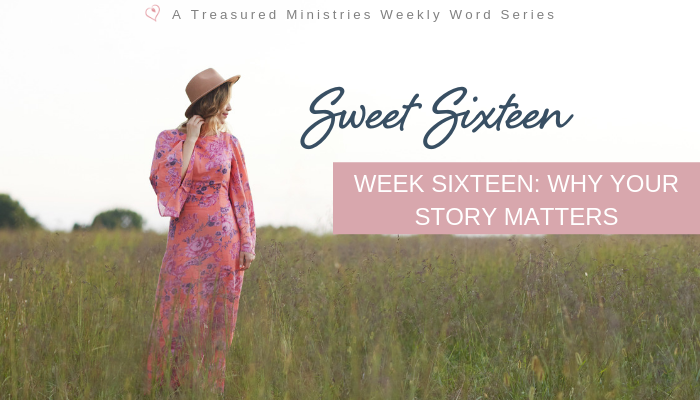 You made it! Today we close out our Sweet Sixteen Series with the final chapter in the gospel of Mark. I am so glad you took this journey with us and pray you were blessed as you pondered over the life of Jesus.
Chapter Sixteen of the Gospel of Mark
What is so fascinating about chapter sixteen is that Mark's ending is not neat and tidy. Not only are there tricky aspects within the text to reconcile, but there is a "longer ending" and a "shorter ending" depending on which translation you read.
Difficult Bible passages can create confusion if our faith rests in understanding every Bible passage instead of a Living Savior. Our minds are drawn to clarity and away from confusion.
This human reality is why we embrace a good movie or book with a neat and tidy ending. Happily-ever-after, all is well with our soul.
However, the gospel of Mark was not a make-believe story – it is the real eye witness account of the life of Jesus as he left the perfection of heaven to walk in a broken world.
Life's Loose Ends
Life is not a neat and tidy story. For every woman, we all have aspects of our life that are loose ends we don't understand. Our difficulties may cause confusion, and we might draw away from living the abundant life and settle on the shore of uncertainty. But it is in our loose ends that Jesus writes his story of redemption.
Our lives are the very parchment paper upon which Jesus continues to write his story.
And your testimony matters. Your real-life authentic story matters! Because sharing your eyewitness account to your experience, with Jesus is the best way to evangelize. No one can argue with a changed life.
The end of the gospel of Mark is not the end of Jesus's story. It lives on through you as you share the good news.
"And then he told them, "Go into all the world and preach the Good News to everyone"(Mark 16:15).
How did Jesus impact your life through the gospel of Mark during our Sweet Sixteen study?
Let Mark's ending be your beginning – as if Mark is passing the pen to you. Who will you "go and tell" about Jesus?
"You are the light of the world—like a city on a hilltop that cannot be hidden. 15 No one lights a lamp and then puts it under a basket. Instead, a lamp is placed on a stand, where it gives light to everyone in the house" (Matthew 5:14-15).
May the Perfect Love of Jesus give you the courage to shine by sharing with others how he has changed your life. ONWARD!
Nourish Scripture: Mark 16
Are you eager to discover the IMPACT God wants to make on your life? Download Nourishing Your Heart!
---
Blog written by Aliene Thompson. Aliene Thompson is the founder of Treasured Ministries and the Author of the Nourish Bible Study Series. © 2019 Treasured Ministries.