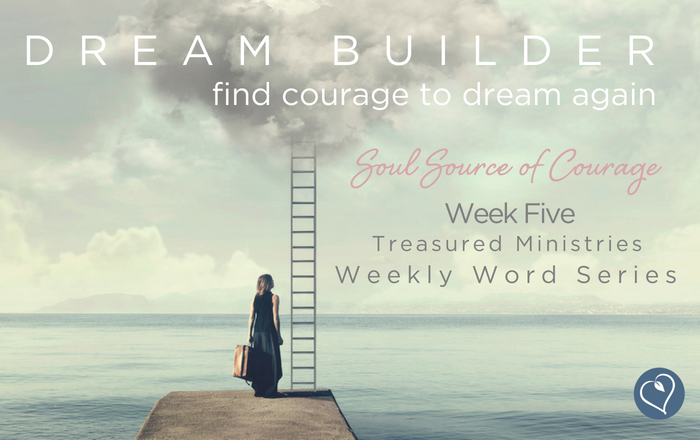 Young Joseph caught the eye of Potiphar's wife, and she sought after the handsome young servant. Instead of using her influence for good purposes, she wielded her power to satisfy her own desires.
How long had Joseph served in Potiphar's house before she decided to seduce him? Was there intimidation in the inflection of her voice as she boldly invited Joseph to come to her bed?
Day after day, with persistence and manipulation, she did her best to wear Joseph down and gain control over him. But Joseph stood strong in the Lord. Finally, in an act of desperation, she grabbed Joseph's arm, presumably to embrace him. But he squirmed out of his cloak and fled the house, leaving her embarrassed and wrathful.
With the cloak as her "evidence," she crafted a lie to cover her shame. He had fully rejected her, and now he would pay. This time instead of being hurled into a pit, he was thrown into a prison. Although Potiphar's wife was more powerful than Joseph, she was no match for the Dream Builder. God was with Joseph, and God is with you.
If God is for us, who can be against us?
Whom Shall I Fear?
Potiphar's wife may have been a young beauty, a physical peer to Joseph. If that were the case, I am sure Joseph's body was crying out to give in, yet he refused. Or perhaps she was middle-aged or unattractive. Even so, from the world's point of view his position and security were in her hands, but still Joseph refused.
This inspires me.
What was the source of his courage?
In two verses of Scripture we receive a life-changing revelation:
"How then could I do such a wicked thing and sin against God?" And though she spoke to Joseph day after day, he refused to go to bed with her or even be with her. (Genesis 39:9–10 NIV)
While Potiphar's wife was powerful, God's influence in Joseph's life was exponentially greater. Even though Joseph was afraid, he chose to do the right thing.
He was more afraid to sin by refusing God than he was to refuse Potiphar's wife.
The world would have seen Potiphar and his wife as the source of Joseph's success, but Joseph knew his real source. God was the source of his courage, his strength, and his convictions. He knew Potiphar's wife was small compared with the God of Abraham. Joseph feared the Lord more than he feared people.
God Will Lift Us Up
God will rescue, restore, redeem. Joseph was not a victim. He humbled himself under God's mighty hand, and in due time God lifted him up for his purpose (1 Peter 5:6–7). As Joseph sat in prison, it seemed that Potiphar's wife was still in control. But the Dream Builder, in his own time and in his own way, rescued Joseph from prison. In one moment the Lord promoted Joseph to second in command in Egypt.
In one moment God can redeem what was lost in a lifetime.
Everything Joseph touched flourished. God gave him favor and success. Joseph knew that God was the source of his blessing, so he was free to serve God alone.
The problem is not with the people—it is with our perspective of people. People are not the source of your dream. Release your fear of people by changing your perspective of God. God is your source, brave heart.
Yahweh. God. The Lord is his name. King of Kings. Lord of Lords. He is a strong tower. A fortress. He is mighty to save. The winds and waves obey his commands. "Holy, holy, holy is the Lord God Almighty, who was, and is, and is to come" (Revelation 4:8 NIV).
He is Lord over all, including your purpose. Onward!
The devotion you read today is taken from Dream Builder: a six-week study on Joseph and the Patriarchs from the Nourish Bible Study Series. Consider Dream Builder for your next Bible Study and find the courage to dream again.
Nourish Scripture: Genesis 39–41
---
Blog written by Aliene Thompson. Aliene Thompson is the founder of Treasured Ministries and the Author of the Nourish Bible Study Series. © 2019 Treasured Ministries.