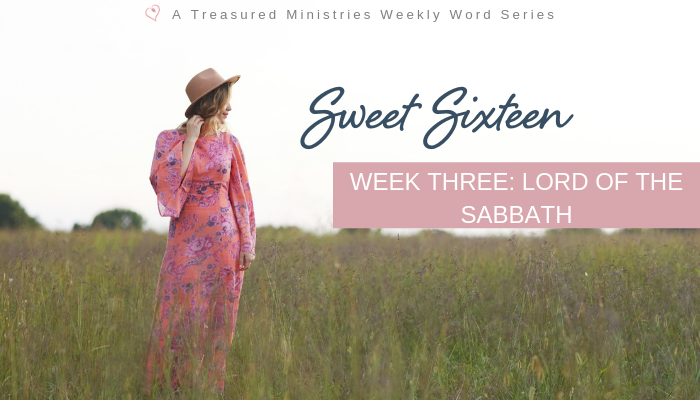 You've been trusted with a task beyond your ability—but it is not beyond his. Your Creator has a limitless supply. It is in rest we find our strength to return to the work God has called us to do.
"In repentance and rest is your salvation, in quietness and trust is your strength" (Isaiah 30:15).
God said this to his chosen people long ago, and he says it to every woman today: "Realize that the Sabbath is the Lord's gift to you" (Exodus 16:29 NLT).
Keep the Sabbath sacred. Find time to Pause. The Sabbath was made for you.
For that challenge you face . . . for those God has placed in your care . . . you will need Christ's all-surpassing power. His strength will flow to you in those times of Sabbath you set aside.
Sabbath offers a release from self-reliance and an opportunity to trust God with our time.
Pause.
The Value of Quiet
Often God speaks in a whisper (1 Kings 19:11–12). A quiet soul provides fertile soil to nourish seeds he plants through those whispers for an eternal harvest (Mark 4:20).
Come away from the noisy commotion life creates by stopping your work for a while. Let go of self-reliance. Slip away from survival mode.
You are wise and wise women carve out times of input so they can offer output to others.
The Sabbath was a pause God placed in the middle of the Ten Commandments. The first three commandments center on loving God. The fourth commandment is the Sabbath rest, God's gift to his people. Commands five through ten deal with loving others.
Did you catch the pause? Do you see the pattern?
Love God.

Pause to rest and receive his love and strength for yourself.

Love others.
Just Pause.
The Gift of the Sabbath
Wise women today see the Sabbath as a gift to open and one of the most beneficial actions you can take to bless your family and others in your care. You cannot release what you don't receive (John 13).
Keep the Sabbath sacred, for it is God's gift to you. A gift is given, but we must choose to open it. Carve out times of input so you can be available for output.
With all the demands that knock at your door, pausing from life's pressures can require mountain-moving faith. In a culture that rewards performance and productivity, have faith to pause.
Just Pause, Brave Heart.
Pause . . . to celebrate and give thanks after completing a God–given work (Genesis 2:2–3).
Pause . . . to dedicate time to worship, pray, and rest in his presence (Exodus 20:8–11, Mark 1:35).
Pause . . . to gather with other believers to find encouragement (Leviticus 23:3, Hebrews 10:25).
Pause . . . to rest in Christ by trusting his Word and finished work on the cross (Hebrews 4:1–12).
God's love and power cannot be reproduced—they can only be received and given out as we carve out time to rest in him. Agape love is not something we manufacture—it is something we receive from our Maker and release to others.
Jesus often healed on the Sabbath. Treasures await those who open the gift of Sabbath by choosing to pause. Indeed, brave heart . . . the Sabbath is God's gift to you. Choose to open it, for it is in rest we find our strength to return to the work God has called us to do.
Pause!
Nourish Scripture: Mark 3
Your quiet soul requires nourishment. Download Nourishing Your Heart to find out how to gain the nourishment each Bible passage has for your life.
---
Blog written by Aliene Thompson. Aliene Thompson is the founder of Treasured Ministries and the Author of the Nourish Bible Study Series. © 2019 Treasured Ministries.