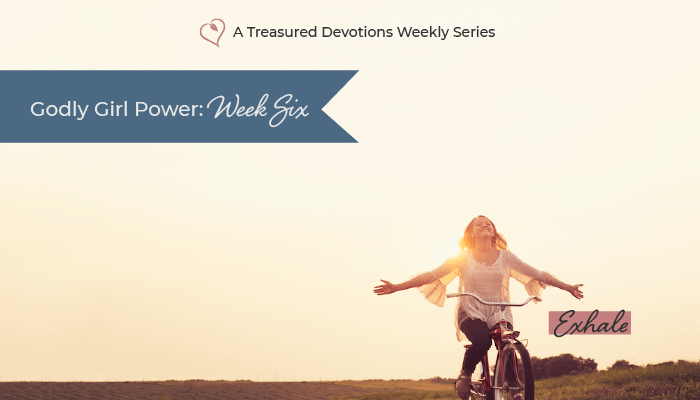 True confidence flows from knowing that the greatest gift you can bring to the world is becoming the woman God created you to be. Part of this journey is confidently embracing your God-given spiritual gifts and understanding that he gave you these gifts to empower you to love others and share truth with them. That is true humility.
Step out of the shadows, brave heart. Come away from the sidelines. Who told you that hiding is humility? God has given you a spiritual gift to share. You have something to offer. That gift was given TO you but it was not FOR you. Hiding it is not humility. Hiding keeps you from using your gifts to help others.
Your purpose is a pathway to sharing God's love, and our spiritual gifts are the vehicle to take us along that path. The Holy Spirit breathes ability into us and as we exhale, the life of Christ is shared and fills the world with his love. (Ephesians 4:4-10)
Sadly, I believe we are often taught to hold our breath in the name of humility, but nothing could be further from the truth. False humility forgets about God's power and paralyzes us with fear.
Sharing your spiritual gift with others breathes the life of Christ to them. Your voice is valuable and can make a difference in the lives of others. (Ephesians 4:12)
The people in your life you are called to love are worth it. Let your love for them motivate you to move beyond your fear.
Sometimes I argue with God and hide. . . . Who am I to serve you? What about past failures? I am not good enough. I am inadequate. I am afraid of failing!
And then other times, I stop trying so hard to BE and just surrender and rest in the power of the GREAT I AM. I am not called to create light—I am called to reflect the light of Christ by listening to and being led by the Holy Spirit. But when my heart is tuned inward in false humility, my heart is not facing the right direction to reflect his light. Focusing on your inadequacies brings attention to you instead of Jesus.
Fan the flame of your spiritual gifts by facing the other way. Turn it outward by taking steps this week to use your gifts to touch others. Find freedom to become all God created and redeemed you to be by letting go of fear to fan into flame your spiritual gifts for his glory.
I remind you to fan into flames the spiritual gift God gave you when I laid my hands on you. For God has not given us a spirit of fear and timidity, but of power, love, and self-discipline" (2 Timothy 1:6–7 NLT, emphasis mine).
God's provision, including your spiritual gifts, flows to you and through you so you can glorify him and love others. God built you to accomplish his purpose for your life (Deuteronomy 7:6; Ephesians 2:10). He imparted spiritual gifts to you the moment you accepted Christ (1 Corinthians 12:4–11 and Romans 12:3–8).
The way you are wired—your personality and passions, your character and natural abilities, and your spiritual gifts—is part of God's provision for your God-given vision . . . not something to hide.
Different spiritual gifts flowing from the Holy Spirit provide just what you need for what God has called you to do. The diversity in our gifts creates the need for us to link arms with one another to share his good news. And as we stand together, our gifts fit perfectly (Ephesians 4:16). And as each one of us does our special work, like instruments playing together in God's orchestra, we will make beautiful music that sings of the glory of God. But if we hide our instruments, the music simply isn't complete.
You matter. God designed you to make a difference. Embrace your spiritual gifts and allow them to grow. Step into the stream of godly girl power by using your spiritual gifts to touch others and fulfill your God-given purpose.
Weekly Nourish Scripture: Ephesians 4:7-16