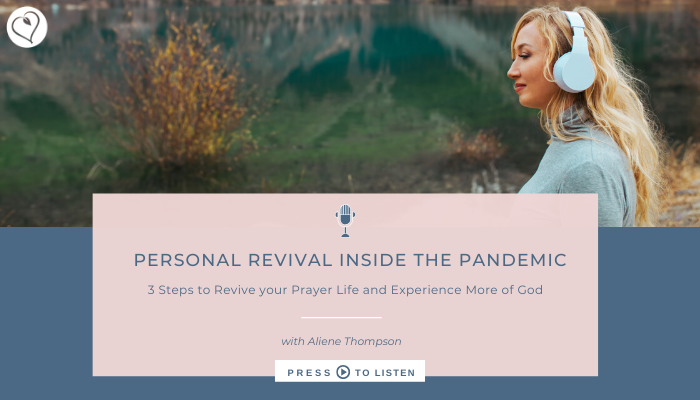 3 Steps to Revive your Prayer Life and Experience More of God
Lord, we want more of YOU!
Inside the pain of this COVID-19 pandemic, lies the treasure of personal revival. See this drought as a divine opening of the door to dive deeper into the stream of God's presence through prayer. Inside today's podcast, take your prayer life to the next level and find more of God. Find strength that only God can provide inside this storm and grow your roots deeper in God's love as you listen to today's podcast.
Looking for an online community doing this time? Come and join the Treasured Tribe.
Podcast: Play in new window
Subscribe: Apple Podcasts | Spotify | RSS