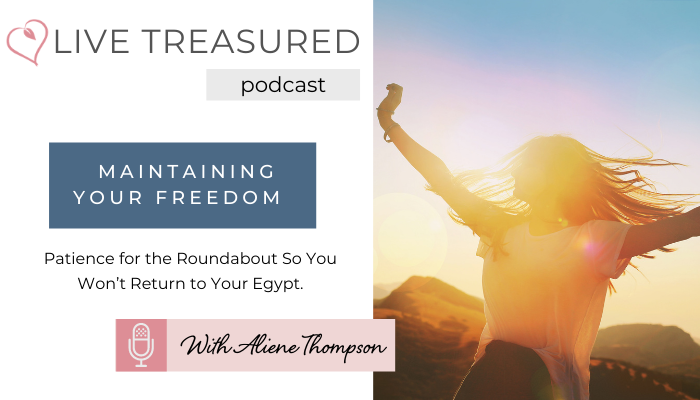 Hey Treasured Tribe, are you frustrated because you feel like you should be further along in your healing journey? Be kind to yourself – healing is a process. We must trust God's timing one step at time. Whenever you leave an Egypt or Pharaoh (place of captivity or controlling person) there will be a wilderness before your Promised Land. (Someone needed to hear that today! – AMEN?!?)  Ahhh but there is WONDER in the wilderness – so you must be patient and trust God's process (you are doing just fine, treasured one) In today's podcast, discover why a roundabout way is essential, so you won't return to your "Egypt,"and how to trust God's process for his perfect work. He's got you boo!   
---
Want to make a difference? Here are three ways you can help our ministry grow at no cost to you:
1. Subscribe to our podcast.
2. Write a review of the podcast.
3. Forward the episode to a friend.
Podcast: Play in new window
Subscribe: Apple Podcasts | Spotify | RSS