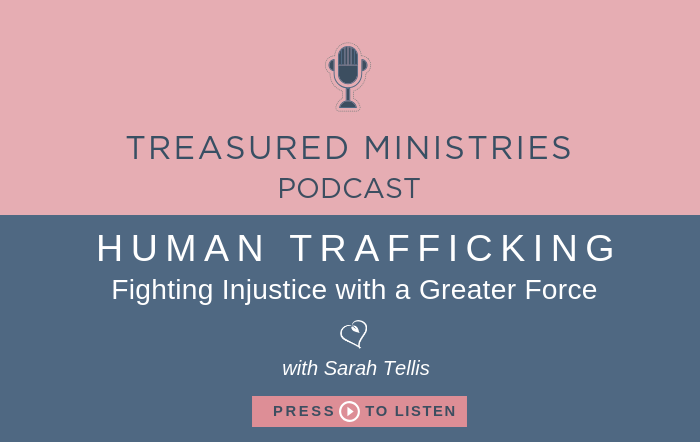 The heart of human trafficking lies in the void for love in today's culture. Crisis comes when love is not experienced and felt. In today's podcast episode, we spoke with Sarah Tellis, founder of True Justice, and discussed everything from pornography, to God's intention for sex. We invite you to join us as we face this tragedy head on with truth and conviction.  
Sarah Tellis is the founder of True Justice International, an international anti-trafficking organization based out of New Bern, NC. It was after a meeting with a friend where her eyes were opened to the true and horrifying reality of sex trafficking in the world that her life was propelled into purpose. For the last 25 years she has been a strong voice in educating the public in the horrors of sex trafficking.  
Go to https://www.truejustice.global/ to join the #pearlchallenge to help fight sex trafficking and lift up those that are currently caught in it. When you purchase a pearl bracelet, intentionally pray over who you feel you should share the truth of sex trafficking and the hope of the gospel with. When you buy a bracelet, a girl currently in trafficking gets one and a prayer, and a message of hope as well.  
Want to get in touch with Sarah Tellis, founder of True Justice International? You can reach out through her email, tellusit2@yahoo.com.  
Podcast: Play in new window
Subscribe: Apple Podcasts | Spotify | RSS