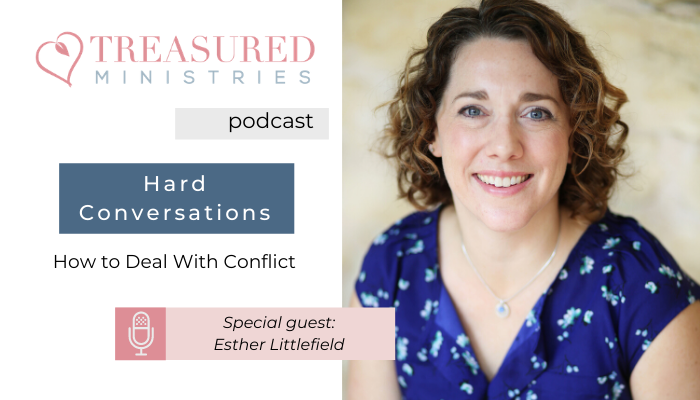 I stink at having hard conversations and I absolutely hate dealing with conflict. How about you? I mean, the way I have chosen in the past to have hard conversations, is to just not have them. But that is never a solution, in fact, it continues to create bigger problems. Can you relate? My podcast guest today Esther Littlefield, is here to help by giving us strategies to handle hard conversations. Listen and learn with me!
To learn more about Esther or to subscribe to her podcasts you can visit her website at: https://estherlittlefield.com/
Check out Confident Conversations, a 5-step mini course for Christian women designed to help you feel confident initiating and leading hard conversations.
Podcast: Play in new window
Subscribe: Apple Podcasts | Spotify | RSS