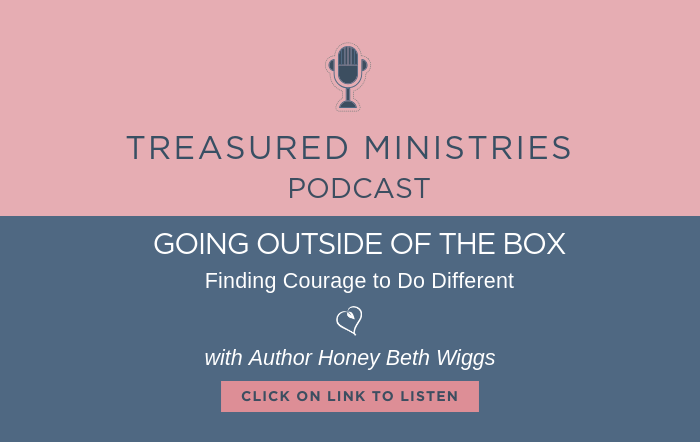 Ready to take the road less traveled? Honey Beth Wiggs, my podcast guest, lives this way. Her creative unconventional courageous life inspires me not to take her same path but to challenge my own comfortable routines to step into calling.
Honey Beth Wiggs is a best-selling author, speaker, and certified health coach.  Since 2008, her coaching practice has been able to assist over 7,000 people to create long-term well-being.  She currently lives outside of Raleigh, NC with her husband Dale and two teenage children.  She also has two older children and 5 grandchildren. Honey Beth homeschools her children in order to create freedom to travel and make memorable lifelong experiences with her family. She has a passion for living life to the fullest and inspires others to do the same.
You can visit her at  www.LegacyofJoyInc.com. 
To learn more about Honey Beth Wiggs, check out the links below.
How Honey Beth helps people achieve long-term health
Podcast: Play in new window
Subscribe: Apple Podcasts | Spotify | RSS