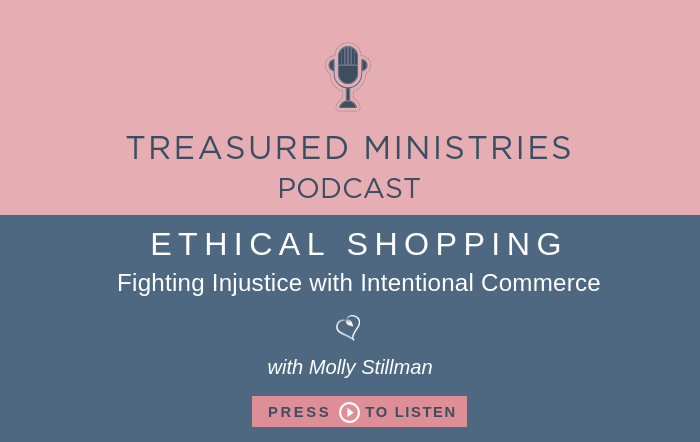 Sometimes when we see the vast injustice in our world, it can feel overwhelming as we wonder how can I make a difference? But you can create with something you do every day: being strategic with the way you spend your dollars. My podcast guest today can help you shop smart to make a difference.  
Molly Stillman is the founder and creator of Still Being Molly, a life and style blog started in 2007, and the host of the Business with Purpose podcast. Listen to today's podcast and find out how you can fight injustice with intentional commerce. 
To find out more about Molly Stillman, and how you can fight injustice by the way you spend, visit www.stillbeingmolly.com. 
Podcast: Play in new window
Subscribe: Apple Podcasts | Spotify | RSS