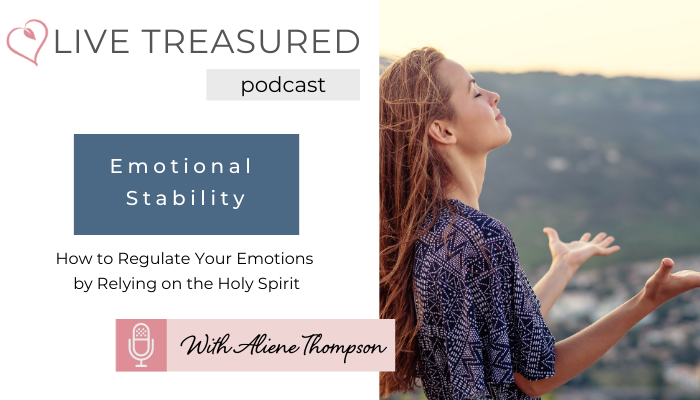 The enemy of your soul will deceive with lies leading to a riptide of intense feelings of fear, shame, rejection, anger anxiety to create reactions that keep you in pain and away from your purpose. But the Holy Spirit is like a nurturing mother that gives you wise counsel by revealing the truth that sets you free from painful emotions. In today's podcast, three steps to process painful emotions so that you can live directed by the Holy Spirit instead of driven by desires.
Today's podcast is a She Is Treasured Bible Study called Godly Girl Power. You can gain unlimited access to the Godly Girl Power study as well as all other She Is Treasured Bible Studies when you become a Treasured Tribe® Member. Discover Treasured Tribe Membership by visiting www.TreasuredTribe.com
Want to make a difference? Here are three ways you can help our ministry grow at no cost to you:
1. Subscribe to our podcast.
2. Write a review of the podcast.
3. Forward the episode to a friend.
Podcast: Play in new window
Subscribe: Apple Podcasts | Spotify | RSS