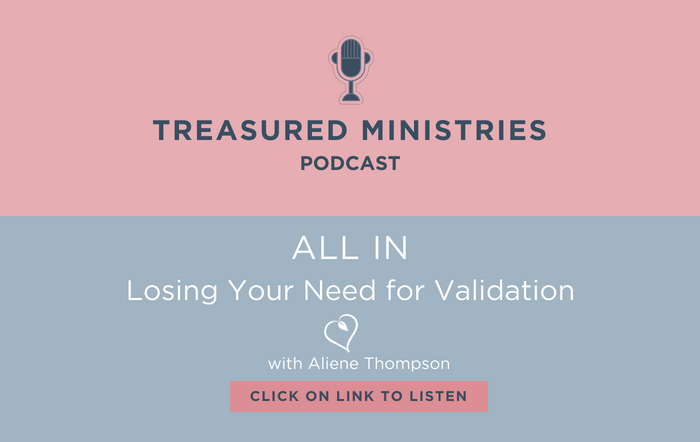 Who is your Judas? Who betrayed you? Who is that person that judged you when you stepped out in faith and decided to shine – and did their voice cause you to doubt the dream in your heart? Does that voice still echo deep in your soul creating an impact today even though your Judas' is no longer around? It doesn't have to –  Judas judgment never stopped Mary's moment of extravagant worship.
Today you and I are still receiving benefits from her choice to LIVE ALL IN for Jesus.
In today's podcast, kick the need for validation to the curb and kiss your Judas good-bye.
Podcast: Play in new window
Subscribe: Apple Podcasts | Spotify | RSS