Connect with Jesus. Discover Truth. Experience Freedom.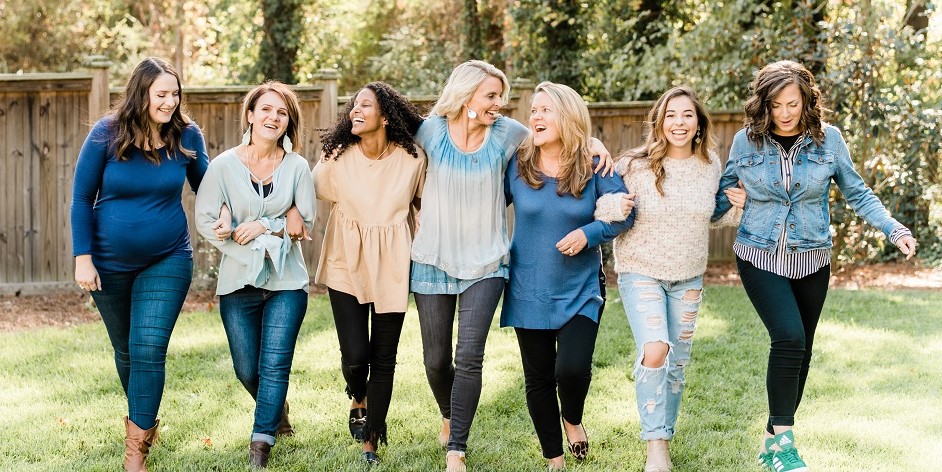 As women, we can live with silent pain in our hearts. We tend to carry around burdens that we might not even be aware of from our past, yet they can shape our paths.
These burdens create a drumbeat that says…
You aren't trying hard enough.
If you are God's treasure, then you need to do more.
You will never overcome your past. You will always struggle with this hurt.
The drumbeat creates a pattern that feels unescapable.
As a result, you struggle to identify the difference between God's voice and the enemy's voice. That inescapable drumbeat ends up directing your path and drowns out the voice of truth.
You want to finally break free from the destructive thought patterns that hold you captive. You want to discover how to connect to God's Word in a practical way that gives you truth and hope every day.
Connect to God's Perfect Love
Read God's Love Letter to You!
The Problem the Stands in the Way of Connecting to Truth
These destructive thought patterns can feel like storms in our lives. They can keep coming as relentless downpours.
There seems to be no real way to break free from these thought cycles and take refuge in God's protection.
This creates a sense of pressure and a feeling of being trapped in your own thought life.
Psalm 5:11-12 says this…
"But let all who take refuge in you rejoice; let them sing joyful praises forever. Spread your protection over them, that all who love your name may be filled with joy. For you bless the godly, O Lord; you surround them with your shield of love."
If this is what God's Word promises—that you will be filled with joy and surrounded by a shield of love—then how to do you get to a place of connecting to this truth? As a daughter of God, this inherited promise is available to you!
It is time that we break free. It is time that we clear out the cluttering thoughts within our minds and souls and focus on the One who nourishes us with daily truth.
"Instead you thrill to God's Word,
you chew on Scripture day and night.
You're a tree replanted in Eden,
bearing fresh fruit every month,
Never dropping a leaf,
always in blossom."—Psalm 1:2-3 (MSG Translation)
Treasured One, I was there. This is my journey. This need for truth-connection is what started the mission of Treasured Ministries. Our mission is to provide practical ways for you to intimately connect with Jesus, the King of kings and the Lord of lords.
Our mission is not to simply provide devotionals and resources that accompany you on your journey, but ones that actually lead you to the One who creates the path and lays the steppingstones for your journey.
Click Here to read our statement of faith.
Don't you want to experience the perfect love of the One who knows your innermost thoughts and can nourish you completely?
Here's How…
Download God's Love Letter. God's ultimate love letter to you is the Bible. It is the message of hope, love, and redemption that you need to connect to each day so that you can discover our purpose and live the life you were created for.
Read God's Love Letter and meditate on the truth of God's love. When you feel shame, guilt, doubt, and fear, remember God's perfect love. When you feel joy, confidence, and hope, remember it is his perfect love that gives you blessings. We love because he first loved us!
Begin walking in freedom and confidence as you connect to God's love and allow the Spirit to speak to your heart. Take Jesus' hand and walk with him every day. Just as you need daily nourishment for your body, you need daily spiritual nourishment for your soul. He wants to remind you of his love moment by moment and day by day through the Bible. Through this walk he will equip you to share it with others.
God's love is personal. That is why we've taken key Bible verses that express his perfect, personal, and powerful love and written them together as a letter so that you can read it over and over again, until it sinks deep within your soul.
His words are beautiful and life changing. He wants you to hear them daily so that you can continue taking bold, brave steps of faith for a lifetime. Let us help you connect with Jesus in a personal way. This everyday connection is what will free you from your past and prepare you for your future.
Connect to God's Perfect Love
Read God's Love Letter to You!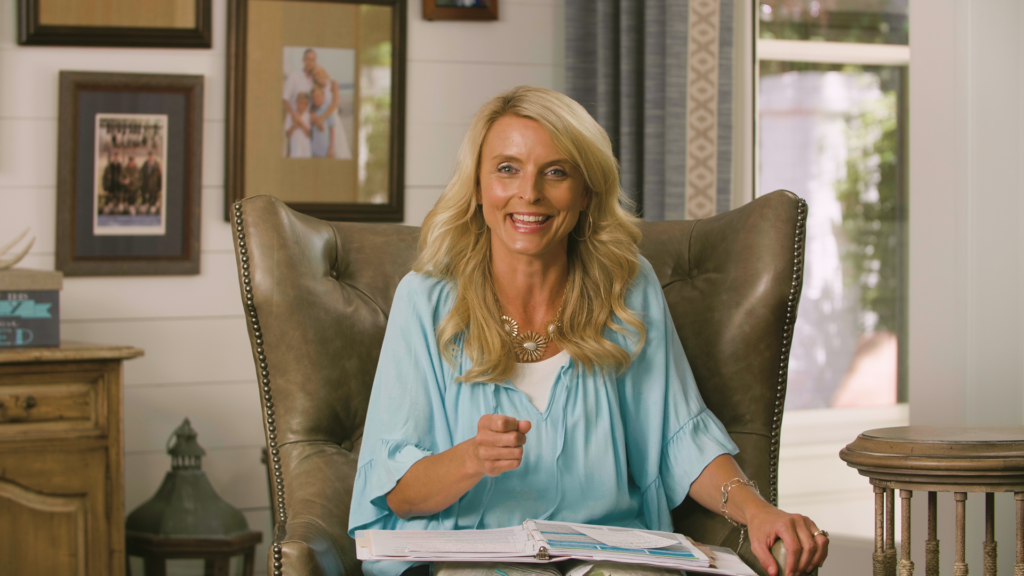 Meet Aliene. How Daily Connection with Jesus Changed Her…
Aliene writes...
Inside of this broken world I have experienced betrayal, hurt, pain and emotional wounds. This all led me to the believe I did not matter, and I could only depend on myself. In my teens I attempted suicide. Yes, I said it. I was in a dark place.
Codependency and Perfectionism Were My Drumbeat…
During this season of immense pain, I chose codependency to cope with the intense shame I felt on the inside. Over the years this coping mechanism led to me to adopt unhealthy relationship and controlling tendencies to create the life of peace and love that I craved.
I sought perfectionism, which led to depression and anxiety. I strove to gain validation from others through achievement. This destructive drumbeat led to a mindset that was terrified of failure and lived a life of unforgiveness.
The Drumbeat Wouldn't Stop…
No matter how hard I worked, the dull drumbeat from my past kept this rhythm. It pushed me to chase after acceptance by proving myself and preforming for others. I felt like I was running on an endless treadmill.
The Drumbeat Was Louder than God's Voice…
Sadly, I brought those coping mechanisms into my relationship with God. Even though I became a Christian, the patterns I'd used to cope with life remained. I was a fixer, a rescuer, and never really walked under God's blessing.
My coping mechanism of codependency flew right under the radar of good works and actually increased because my hard work was celebrated inside the church. My shelves were lined with self-help Christian books and I always had such high hopes that "this book" or "this speaker" would be the one that would cure the never-ending ache in my soul.
I imagine some of you have felt this same way. Codependency is simply depending on anything other than God to meet needs only he is able to meet. On some level all Christians will experience this struggle that leads to shame and self-reliance preventing you from walking in God's power and love. But I want you to know you do not have live with the shame and guilt. I want you to understand that God's voice wants to reign in your soul and free you from the lies and pressures of the enemy!
Here's What I Discovered | A Gift in the Midst of the Storm…
While I was free in Christ, the enemy used lies about God, myself, and others to pull me back into my old patterns, sabotaging my freedom in Christ. This kept me trapped in the never-ending cycle of searching for that something or someone to satisfy the ache in our souls. (Galatians 5:1).
And one day the enemy created what I now call the perfect storm. This outside image of perfection I was working so hard to maintain crashed. But this ended up being a gift. The feelings associated with this season are raw. But these are the exact pits that the Lord used, and is still using, to set me on the path to my purpose.
It was inside this failure that an epic journey began, an unraveling of codependency that would open my arms to authentic intimacy with Jesus – it is a journey I am still on today.
Passing the Gift of Nourishment to You…
This gift of discovering intimacy with Jesus allowed me to hear his voice that would speak to me through his Word. Connecting with his words every day…
Nourished the sanctuary of my soul
Provided the cure for my codependency
Gave me the key to walking in freedom
Trading my codependency for God dependency is a daily moment by moment decision I make – only possible through the power of the Holy Spirit. When my daily intimacy with Jesus is lost, I lose my anchor and find myself drifting back into my old coping mechanisms.
A lifetime of discipleship through an intimate relationship with Jesus drowns out the lies from the enemy, gives you direction, nourishes your my soul and keeps you connected to the source of life so you can live as God intended (Psalm 1:1, Joshua 1:8, Jeremiah 17:5-10, Matthew 4:4).
This is why I do what I do at Treasured Ministries. So that every woman can find her voice by turning her heart toward Jesus and nourishing her soul with the only source of Perfect Love.
God's love is what anchors me. God's Word, the Bible, is a love letter to my soul that I read every day. And God has a love letter for you. He wants to speak words to nourish your heart each and every day. I invite you on the journey to discover a deeper, more perfect love of Jesus. Read God's Love Letter to you HERE!
TESTIMONIALS
What Others Are Saying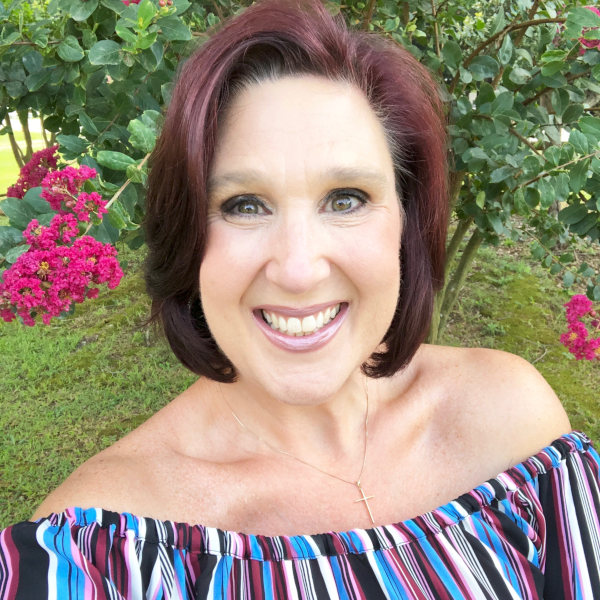 "I am extremely thankful for the Treasured Tribe Talk. Aliene has inspired me to dream, pray and do BIG things. God is able to do SO MUCH MORE than we can ever hope or imagine. Aliene constantly inspires me to take those leaps of faith in order to live the adventurous, impactful and fulfilling life God is calling me to live in and for Him. She helps me stay grounded in His Word with her Nourish Method and guides me to see scripture in a new way which in turn keeps my relationship with the Father fresh and new. In turn, my daily walk with Him constantly reveals new truth, hope, and vision for my journey. I'm living my best life, sharing it with others and making an impact Thank you Aliene. I'm forever grateful."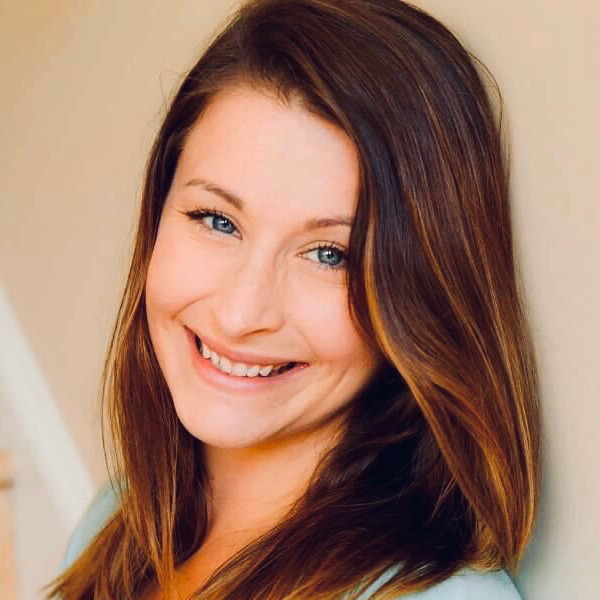 "The Nourish Method revolutionized my own study of the Bible and deepened my relationship with Jesus in ways I cannot express. Aliene is passionate about helping women unlock the power of hearing from God independently through the study of His word. Studying the word of God is the best way to develop a relationship Him. I'm forever grateful for the impact Treasured Ministries has had on me."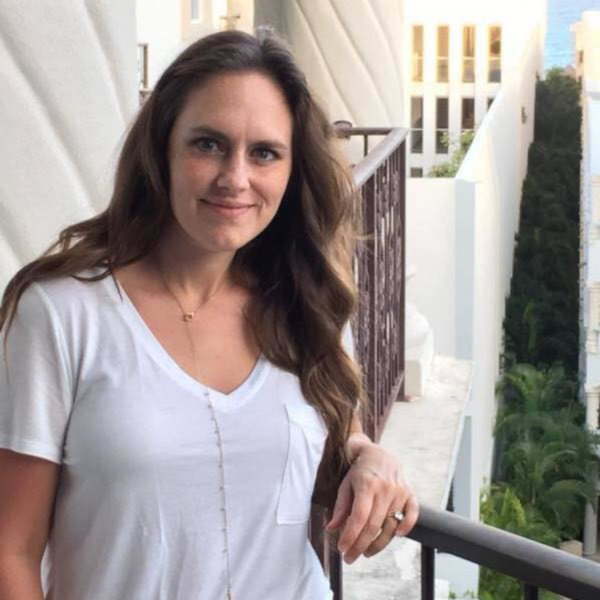 "I have led each of the Nourish Bible Study Series in my home with a group of ladies ranging in all ages and phases of life. The weekly studies are in depth and overflowing with abundant truth based off of the Bible. Meeting once weekly, we are able to follow the lessons up with the Treasured Ministries' video available on the website. Aliene shares what the Lord has revealed to her heart with beautiful words of encouragement and love. Our small group has dug deep, shared their hearts and burdens with one another, and watched intently as the Holy Spirit has renewed their hearts and minds. We have been so blessed by these studies!"