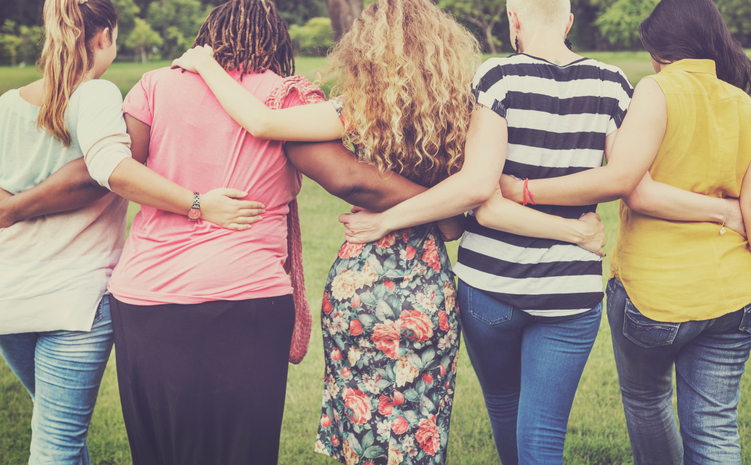 Harmony Poem
by Millicent Phillips
Harmony happens when we realize two truths: our voice is valuable and different voices do not COMPETE with our sound they COMPLETE our sound. I was asked to speak on unity this past weekend at a church retreat and I asked Millicent Phillips to write a poem that paints this picture. What she wrote brought me to tears – and I wanted to share it with you.
©2018 Millicent Phillips
 My Teaching Notes from the Weekend
Please forgive all typos – spelling mistakes and other stuff 🙂   My notes are always in draft form
Pearl Devotion – by Aliene Thompson
Without authenticity, there is no vulnerability.   Without vulnerability, there is no intimacy. Without courage to be authentic and release your voice, the connections God created for you cannot happen.
Everything you are—your authentic self, your story, your imperfections, your fears, your dreams, your past—all God has created you to be is a beautiful pearl to treasure and share with those who value your whole heart.
Formed by adversity of sand and surf, true pearls are imperfect, yet they carry great value to those who understand, appreciate, and respect the journey of this jewel.  When a pearl comes out of its shell to connect with other treasures, something special happens.
A pearl alone is a beautiful treasure, but when anchored with other treasures on a strong strand, the results are extraordinary. Similarly, when we are authentic with each other, share our voice and held together by God's agape love, we find the true connection God created us for.
But great courage is required for this true connection. Experience has taught us to fear bringing our real selves and our resources to the table.  Perhaps that deep desire for connection deceived our hearts and we made bad decisions to share our treasure with those who had no empathy or because of their own pain could not value our journey.
We shared our story but felt shame from others.
We put ourselves out there and failed.
We loved greatly only to be rejected.
We trusted and were betrayed.
We lived and we were labeled.
And so we falsely believed we were not enough. We stopped really living. We hid. We shut down. We made perfection our goal to shield rejection. We stayed on the surface and had many acquaintances but nothing deep. In our shame, we pulled others down to prop ourselves up. We swung between the two extremes of hiding or trying to hot-wire connection by giving our pearls away to those who trampled on them.