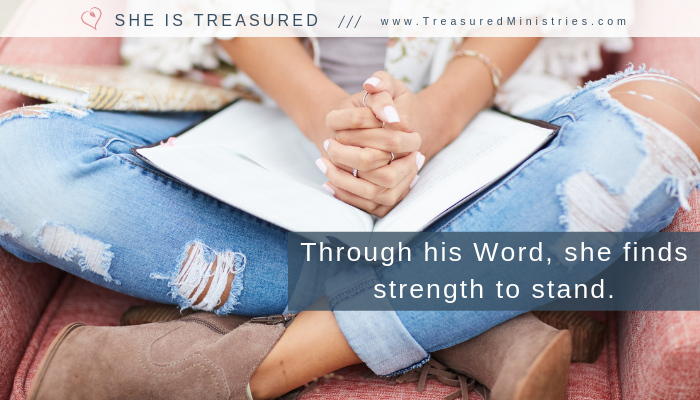 Merciful and mighty Father, speak to me this morning with words to strengthen my soul.
I am weary from the battle that life has brought my way.
I feel heavy this morning.
I see my circumstances, and I don't understand.
But may I remember there is a battle far beyond what I can see, and you are fighting for me. This morning I lay down my weapons of warfare and pick up the armor of God.
Yes, this war will be won on my knees in prayer!
Speak to me this morning. Give me a word, a verse, a truth I can hold onto. Your words provide strength for my soul so I can stand strong in my faith with enduring persistent prayer and see your goodness prevail.
(Pray God's Word: Daniel 10:10–21; Ephesians 6:10–20)
Want more? Click here to read the scriptures.
---
Blog written by Aliene Thompson. Aliene Thompson is the founder of Treasured Ministries and the Author of the Nourish Bible Study Series. © Copyright Treasured Ministries 2019