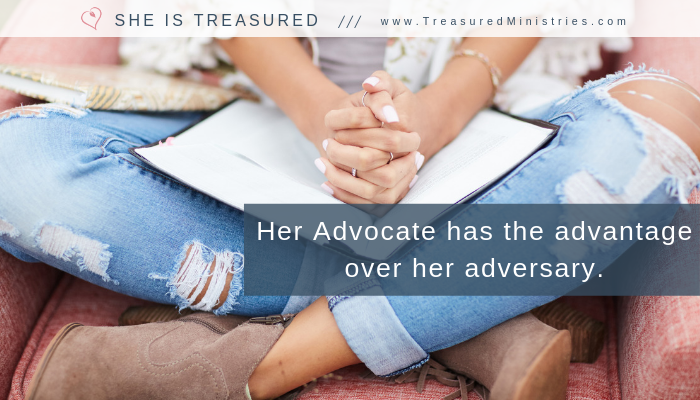 Abba Father, my adversary is creating adversity, and life has become heavy and hard. But I choose to remember this truth today: my advocate, the Holy Spirit, is greater than my adversary, the devil.
May I remember that the enemy of my soul is at the root of evil in my life.
When I face what he throws my way, I must take out the sword of the Spirit, which is the Word of God, and speak your truth over my situation.
The darkness that has cast a shadow over my life is not the end of the story because you have dominion over darkness.
You are the light I see, and as I walk by faith with you through this valley, you will lead me to the other side. Your Word is a lamp to my feet, a light to my path, and gives me power over the enemy of my soul.
Holy Spirit, give me a truth today that I can cling to and use to speak over and over again when the tempter tries to convince me that my situation is hopeless.
In this world, I may have trouble, but my God has overcome the world!
(Pray God's Word: Matthew 4:1–11, 16, 23–24; John 14:15–21; 16:33; Ephesians 6:17)
Want more? Click here to read the scriptures.
---
Blog written by Aliene Thompson. Aliene Thompson is the founder of Treasured Ministries and the Author of the Nourish Bible Study Series. © Copyright Treasured Ministries 2019