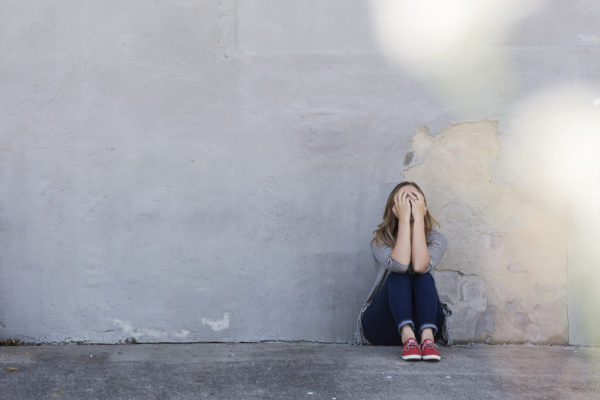 What can I do for my anxiety?
One of the best ways to calm your heart in any storm is by speaking God's word out loud each day.
But let's be honest – this helpful habit is not easy to keep. Life is busy and this discipline, while it is vital for the health of your soul, can get lost in the hustle and busyness of every day life.
But when you stack speaking God's word on top of another daily habit, you will find that it is much easier to make a part of your day. This process is called habit stacking. Here is how you can do this in three easy steps:
Download and Print the Calm Your Heart Verses we've created for you for free by filling out the form below.
Tape them to your bathroom mirror.
After you brush your teeth in the morning and at night, take two more minutes and say these verses out loud. Brushing your teeth is already a twice a day habit to care for your teeth. Stacking renewing your mind on top of brushing your teeth is an easy way to making sure you are tending to the care of your soul daily.
When Joshua was headed into battle God told him to meditate on the word day and night. Friends, we are in a battle with a silent enemy. Let's speak the word of God each day and night to find courage for victory!
"Study this Book of Instruction continually. Meditate on it day and night so you will be sure to obey everything written in it."

Joshua 1:8
A Prayer For Worry and Fear
Almighty Father, when worry overcomes me, let me call on the one who is greater than any giant I may face. For greater is the Spirit that lives within me than the one in the world!
When the enemy attacks with his lies, let that be a trigger that turns me right to you. Help me to reject the thoughts that do not come from you Lord, and replace them with your truth.
I win over worry with worship.
Christ Jesus. Messiah. Healer. Defender. The name above every name. The Bread of Life, the Light of the World. My Anchor in the storm. Emmanuel—God with me. Jesus, my Kinsman Redeemer, the Alpha and Omega, the Beginning and End. My strength!
I close in prayer today asking you for what I need and thanking you in advance for what you will do today and tomorrow and what you have done in the past.
May your peace that surpasses my understanding of the situation guard my mind. Amen.