THE NOURISH BIBLE STUDY SERIES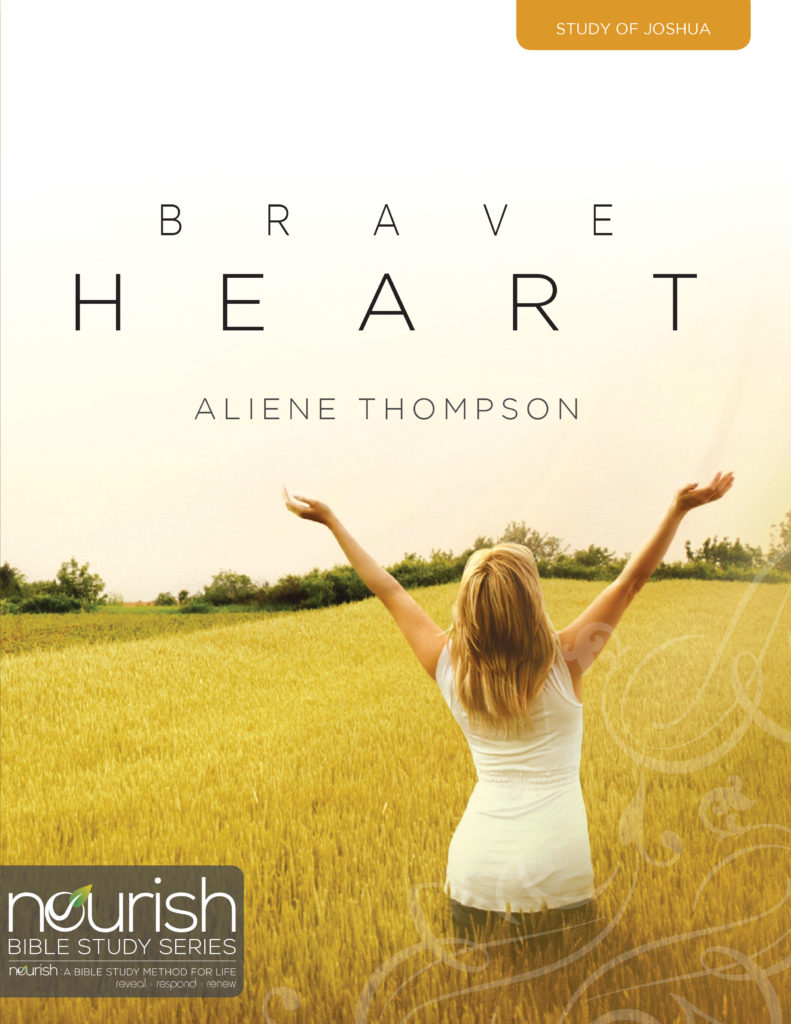 Check out Brave Heart risk free!
Brave Heart
This Nourish Bible Study for women is designed for you to fully experience and enjoy what is legally yours through Christ. If you are tired of feeling fainthearted, scared, or apprehensive in life, then Brave Heart is for you. The Bible holds timeless truths that give you the instructions you need to walk through walls that have been built up in your life.
When you accept Jesus into your heart, your salvation is sealed by the Spirit—you are legally adopted.
Brave Heart Helps You Discover How To…
Break generational strongholds and patterns that have been passed down.
Meditate on the Word of God so that it fills and renews your mind, giving you a fresh perspective on the world.
Walk in blessed victory as you claim what is legally and rightfully yours in Christ.
Purchase Brave Heart
Do you have 30 minutes a day to sow seeds that will last a lifetime? We know—and more importantly, Jesus knows—you are a busy woman who's often running on fumes. This study was created with the purpose to renew your mind and energy, not to add tasks to your day.
"Come to me, all of you who are weary and carry heavy burdens, and I will give you rest. Take my yoke upon you. Let me teach you, because I am humble and gentle at heart, and you will find rest for your souls."—Matthew 11:28-29
This study is designed to create a space that allows for real and authentic relationships—both with God and with other women just like you. When we developed this study, we had a heart to connect women with Jesus and each other through genuine friendships that are rooted in biblical truths.
At Treasured Ministries, it is our prayer that the friendships cultivated will be blessed and make room to encourage each other in Christ.

PURCHASE A BUNDLE
AND RECEIVE BONUS MATERIAL!
We understand that everyone has different ways they best learn and absorb nuggets of truth. This is why we also offer each book bundled with additional resources that will help you take your studies even further—access to our video resource that accompanies Brave Heart AND a pack of Anchor of Truth Cards.
When you purchase Brave Heart in a bundle, you'll have exclusive access to a video teaching that will correspond with the Nourish Study passage for the week. It is designed to take you deeper into God's Word so that you can walk by faith in your God-given purpose.
GO DEEPER IN YOUR STUDY AND PURCHASE A BUNDLE HERE
An Invitation for More | The Joy of Your Salvation
It's time to activate the words that are written on our hearts and start to live an authentic, faith-filled life.
Are you ready? Don't let the joy of your salvation be taken from you one more day. God wants to nourish your soul because you were made for more!
You are treasured and God's delight. He wants to draw near to you today—will you open the door?
Jesus invites you to take the next steps of faith to be brave, to be empowered, and to make a difference.
Hear How the Nourish Bible Studies Series Has Turned Broken Hearts into Brave Hearts…